On Dec. 19, Stella Mayer '15 scored her 1,000th point at the D-E girls basketball season opener vs. Secaucus High School.  She is the fourth female and ninth student-athlete at D-E to reach this milestone.
Her coach, Marissa Moore, shared these words on the senior and her landmark game: "Stella had 28 points that night and is currently at 1,100 points. Her 1,000th point was scored with an assist from her twin sister Alexis '15.
"Stella was more concerned about that game – being opening night – and coming out strong against a good team. She is very humble and didn't want any attention to be on her. If it were up to her, we wouldn't have even stopped the game to congratulate her.
"Although we lost, Stella was happy after the game for the effort the team put in that night, but still did not want to focus on her own accomplishment.
"It was a good day for her as right before the game, she got her acceptance to the University of Michigan, and topped it off with her 1000th.
"Stella is a four-year varsity player and finished last season as one of the top scorers in the county. She has received first team all-league and honorable mention for Bergen County. She is dedicated and hardworking, and has more heart than anyone I know. She is a team player and a tremendous leader."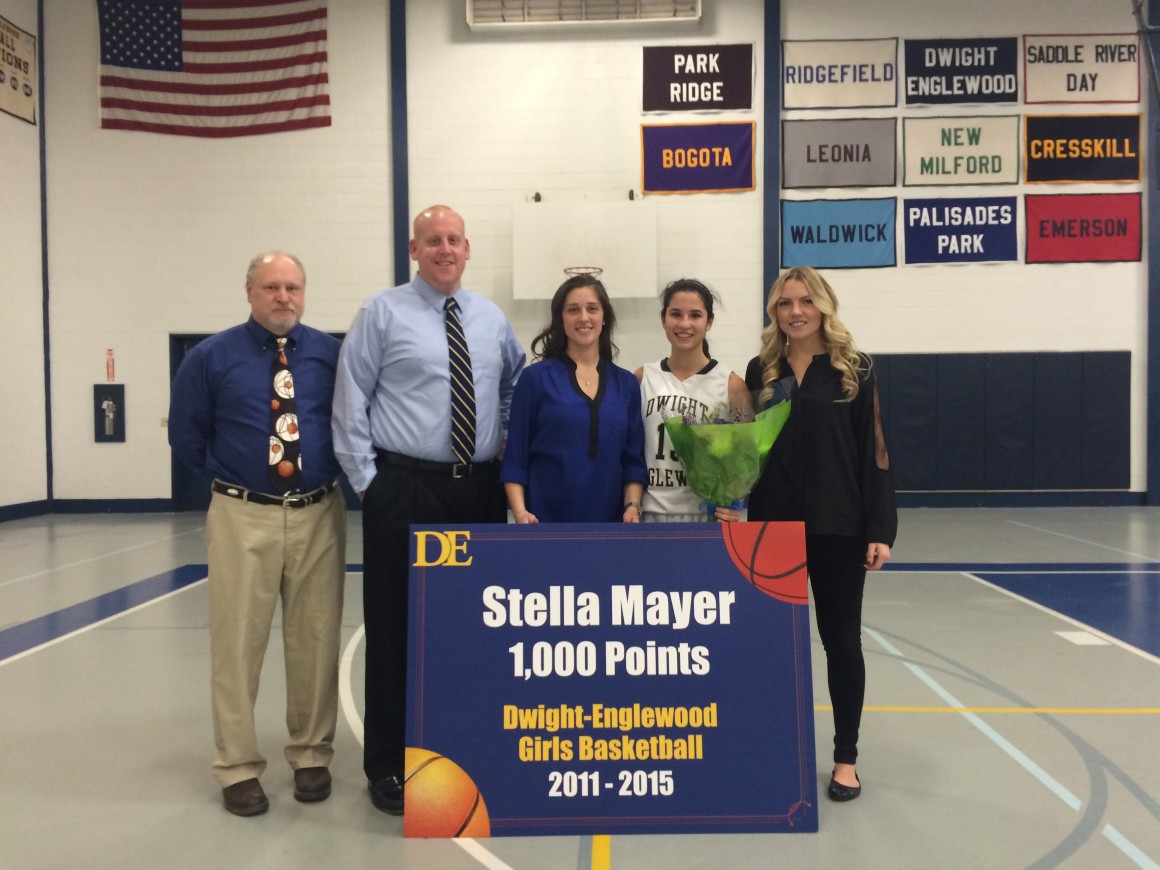 ---