D-E's apiary is a thriving site for learning about bees and our relationship to them! 
Bees play a crucial role in our ecosystem, and the apiary on D-E's campus provides a holistic and hands-on approach for multidisciplinary learning.
In partnership with Bee Haven Bees, a NJ-state recognized bee organization, D-E School maintains an apiary with two colonies of Italian honeybees, located in a wooded area adjacent to Collins House (the residence of the Head of School). The honeybee colonies are registered with the NJ State Department of Agriculture. 
The fall season is always an exciting time with our annual Honey Harvest! Eric, founder of Bee Haven Bees and a NJ-state apiarist, comes to campus to demonstrate how to extract honey from the season prior. Middle School students in the D.I.G. (D-E in the Garden) Program and the Upper School students in the Garden Club enjoyed learning about the layers of a beehive and how bees play different roles in creating honey that we love!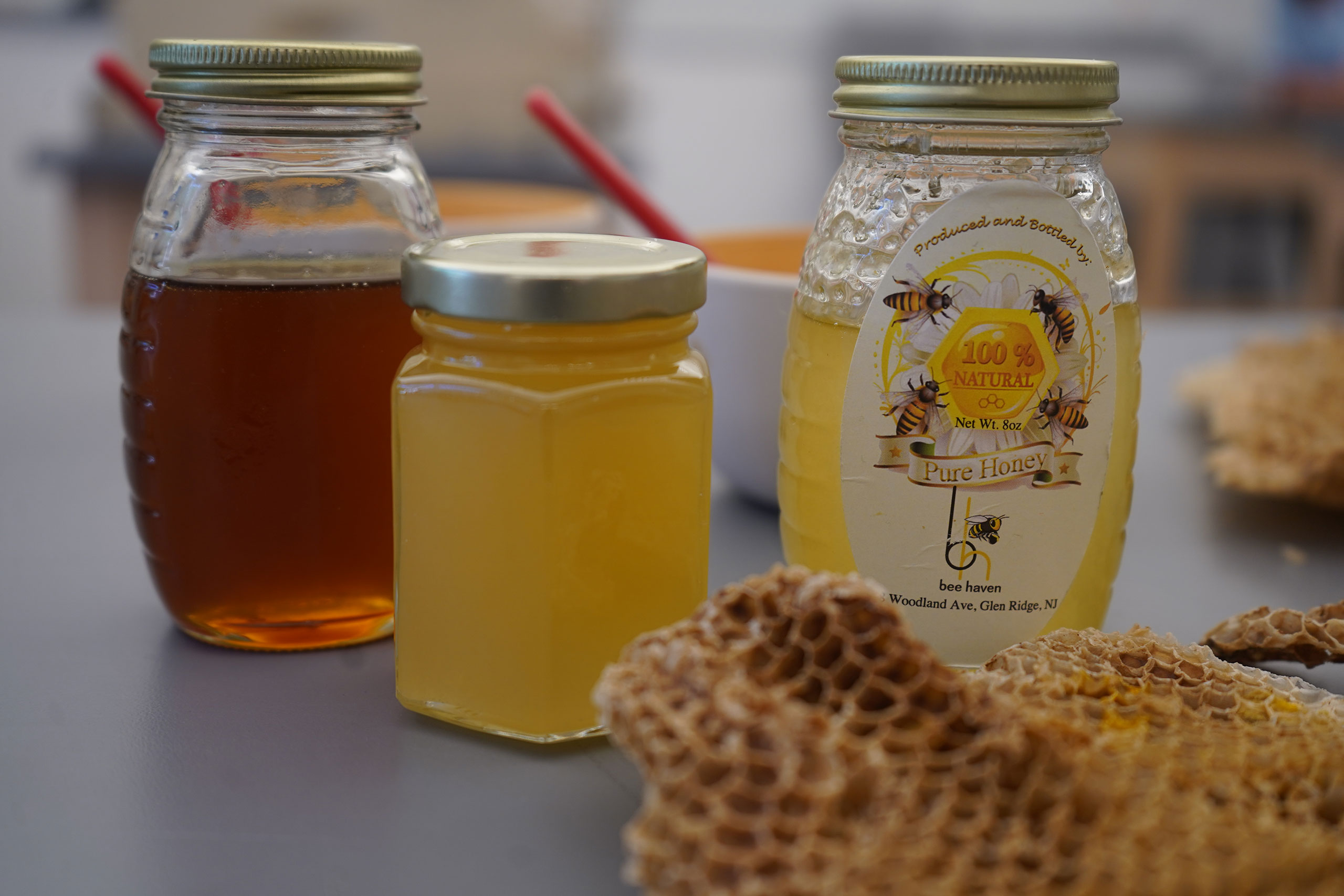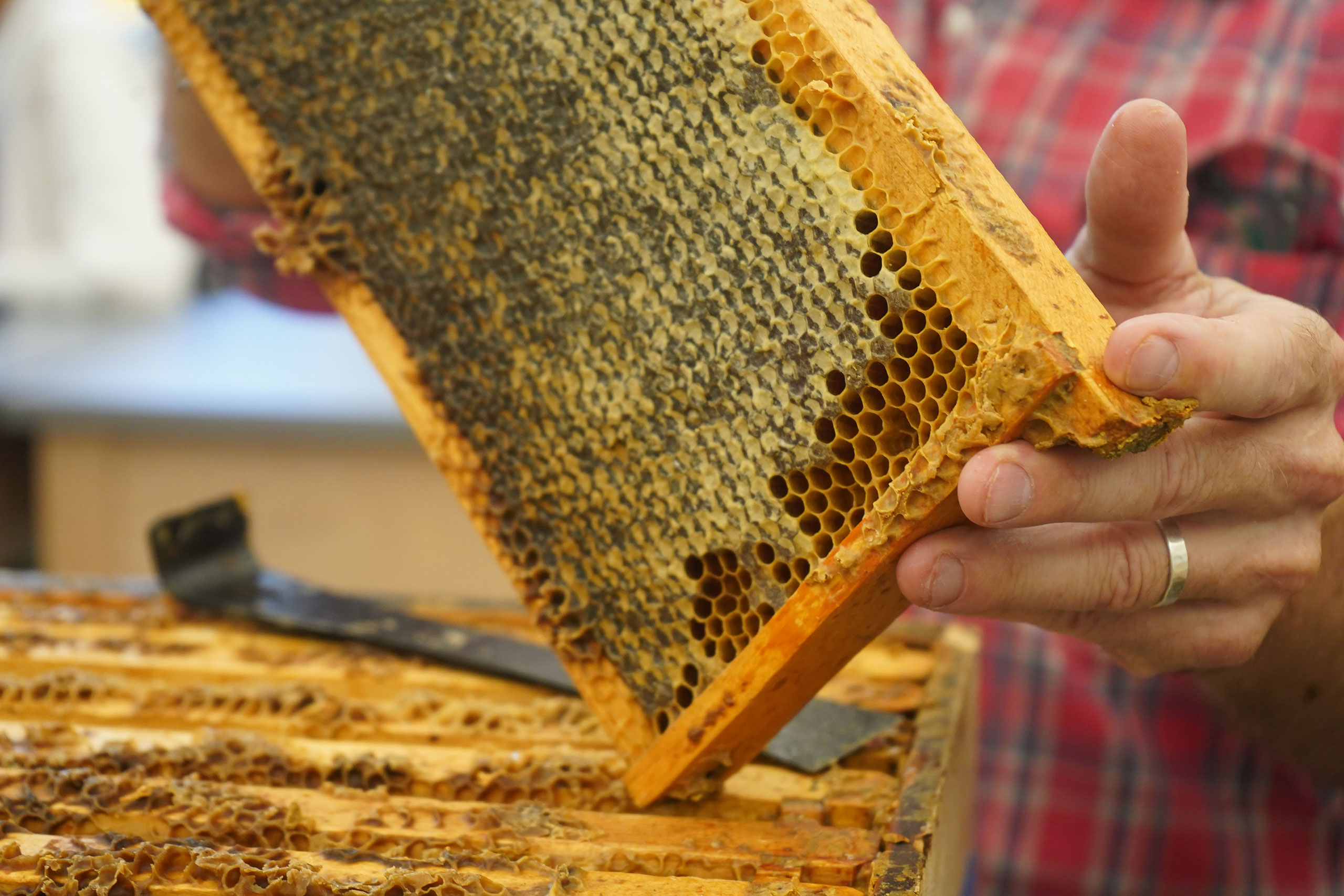 Did you know that honey's color changes depending on the season? Honey will look darker or lighter depending on the blooming flowers of that season. It can even taste different! 
Our apiarist explained that field bees will leave the hive and collect nectar. Amongst themselves, they will regurgitate and exchange the collected nectar, simplifying the complex sugars into honey. They insert the honey into the recognizable hexagonal cells. Afterwards, they begin to lower the moisture content of the honey below 17%. They do this through evaporation by flapping their wings together. Finally, once the honey is at an appropriate moisture level, they seal the honey off with a wax cap. Honey that is stored properly like in a hive can last a lifetime! 
During the Honey Harvest, students used tools to scrape off the wax caps. Eric, our apiarist, demonstrated how they extract honey quickly by placing the honeycomb frames in a container that can be spun within a crank. Turning the crank rapidly creates centrifugal force to whip the honey out of the frame into the receptable below. It's physics!
For their hard work, students enjoyed taste-testing the honey! The apiary provides a wonderful learning opportunity that incorporates biology, environmentalism, physics, and more into the classroom.