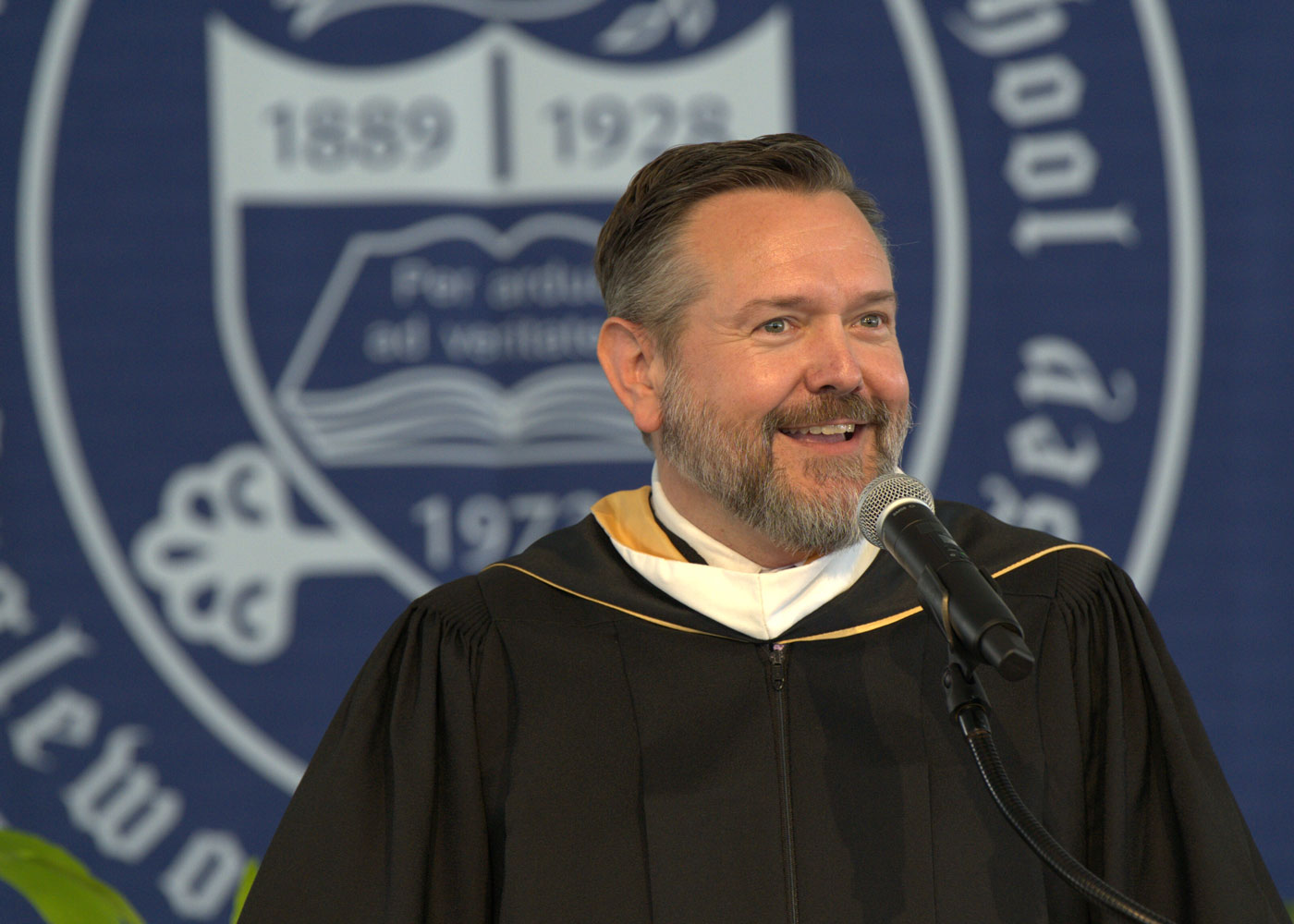 Dwight-Englewood School celebrated a major community milestone on May 7,  2023, when Jeremy Gregersen was officially installed as our new Head of School.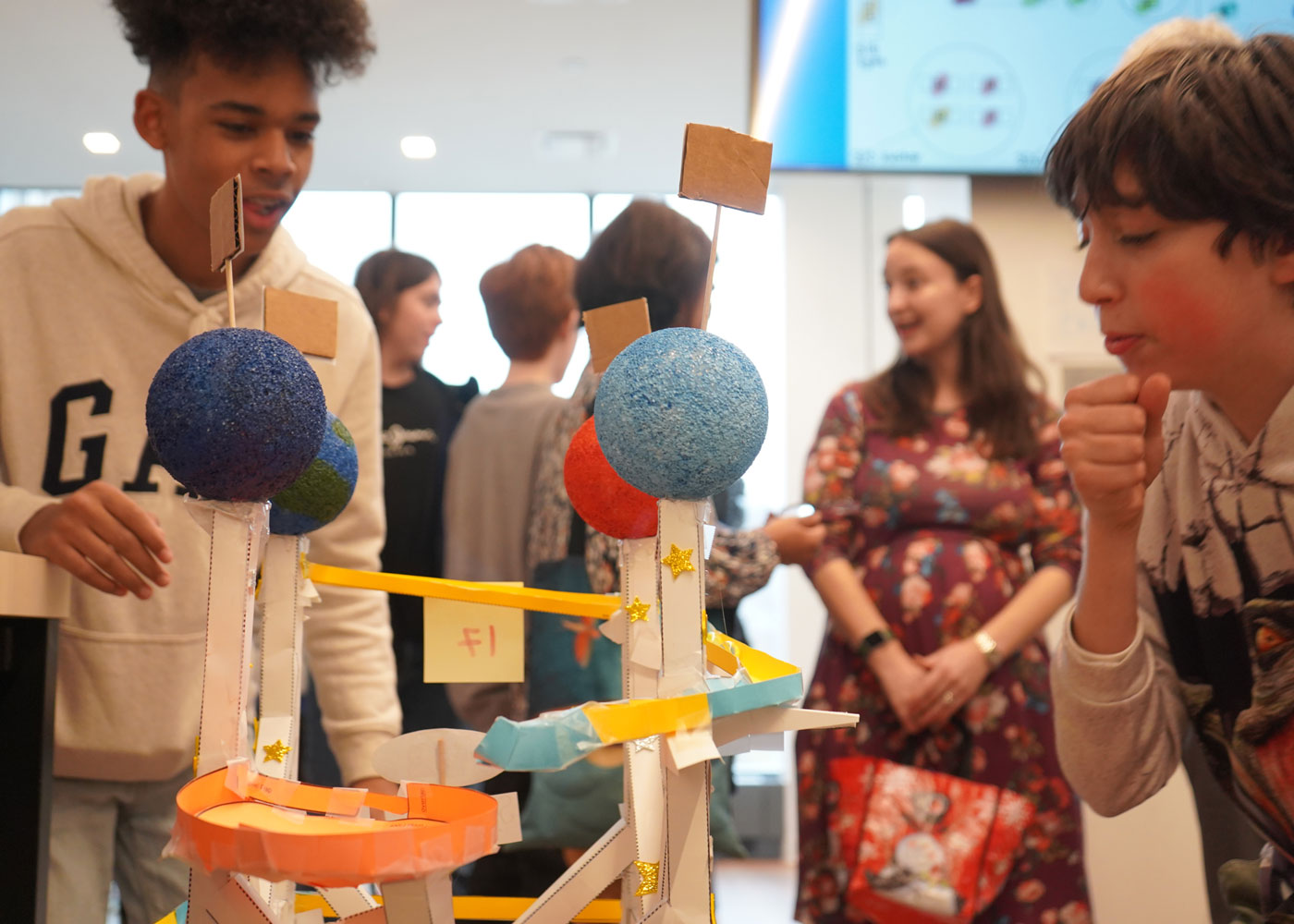 Design-based Thinking in Action
The features here are the first in a new D-E Today editorial series on STEM, research and innovation initiatives, in both teaching and in learning.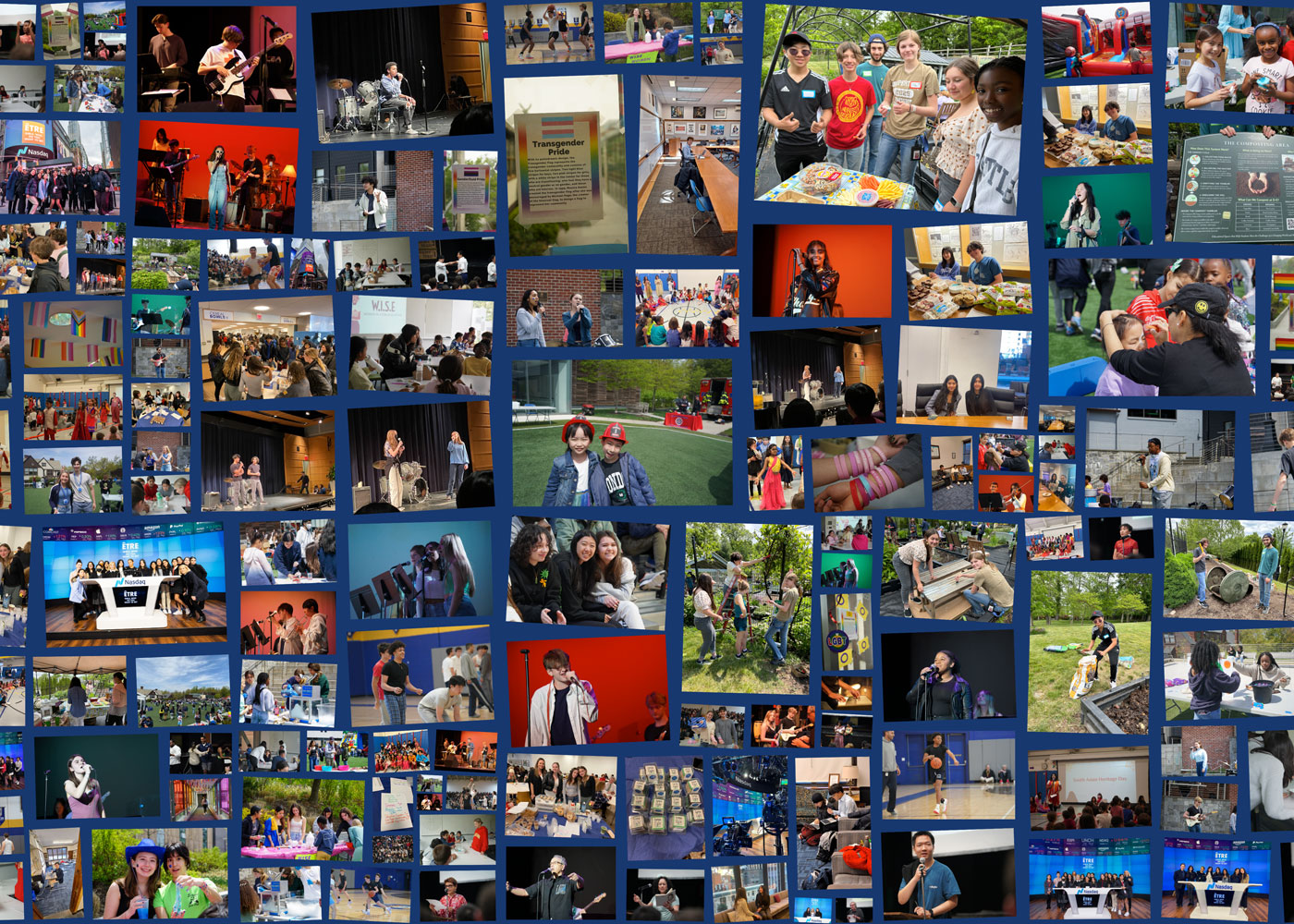 School Life & Co-Curricular Highlights
There have been so many opportunities over the past few months for our students, faculty/staff, and families to enjoy learning experiences far beyond the confines of the classroom.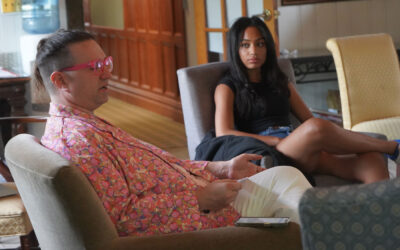 Now having nearly concluded one full year as a D-E DEIB-focused offering, the "Leaders for Equity and Diversity" (LEAD) Program has evolved into an opportunity for students to not only encourage more open communication about DEIB within the school community, but also...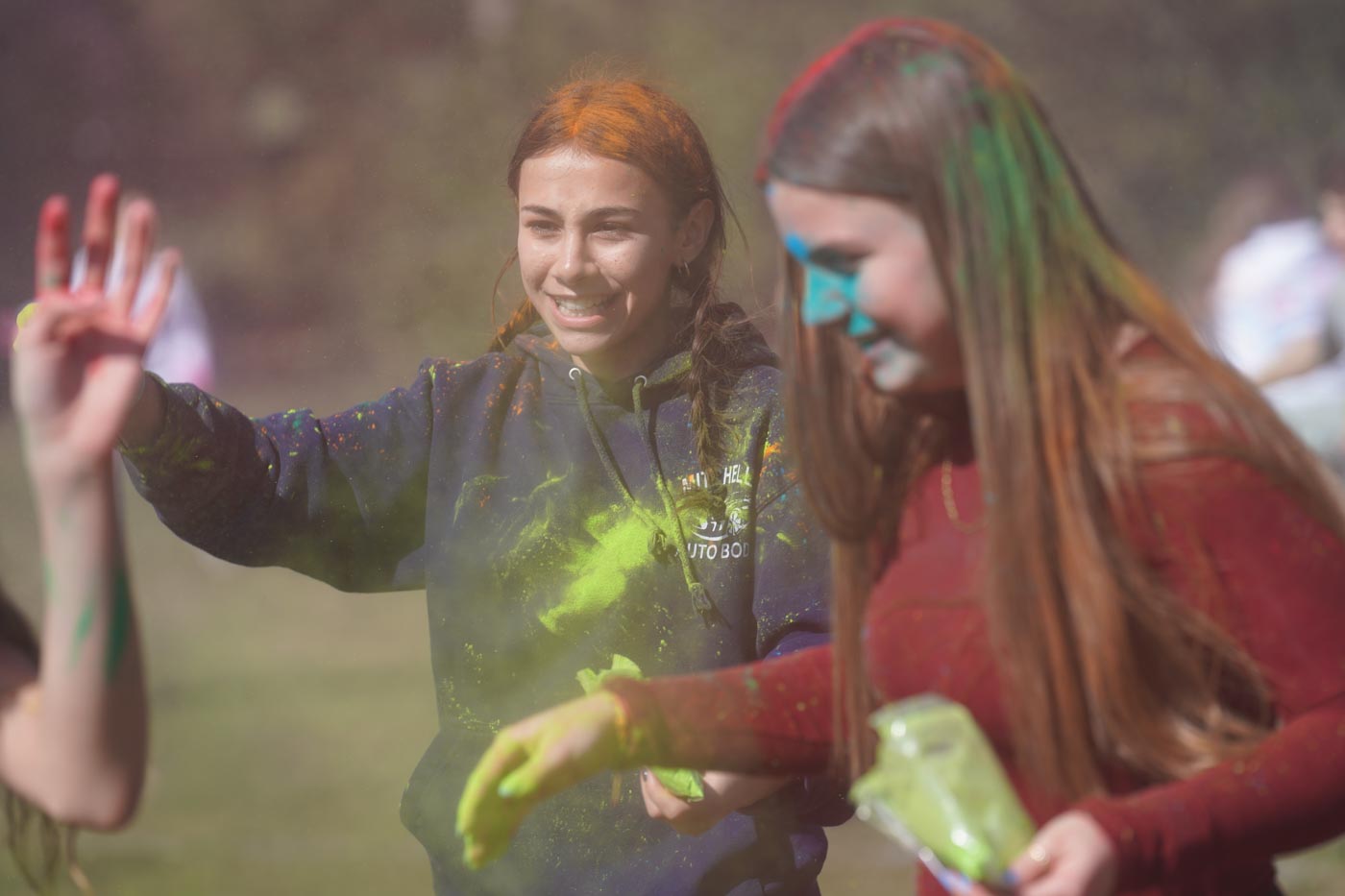 At D-E, affinity groups are tightly knit spaces of community, growth, and identity. Always striving to engage with other students, spread culture and awareness, and celebrate diversity, they are an essential part of school life and co-curricular opportunities in particular. Below are some of D-E's affinity groups and their accomplishments, memories, and hopes for this year and beyond! 
Upper School Spring Sports Recap
Content and photos contributed by Uma Rajan '24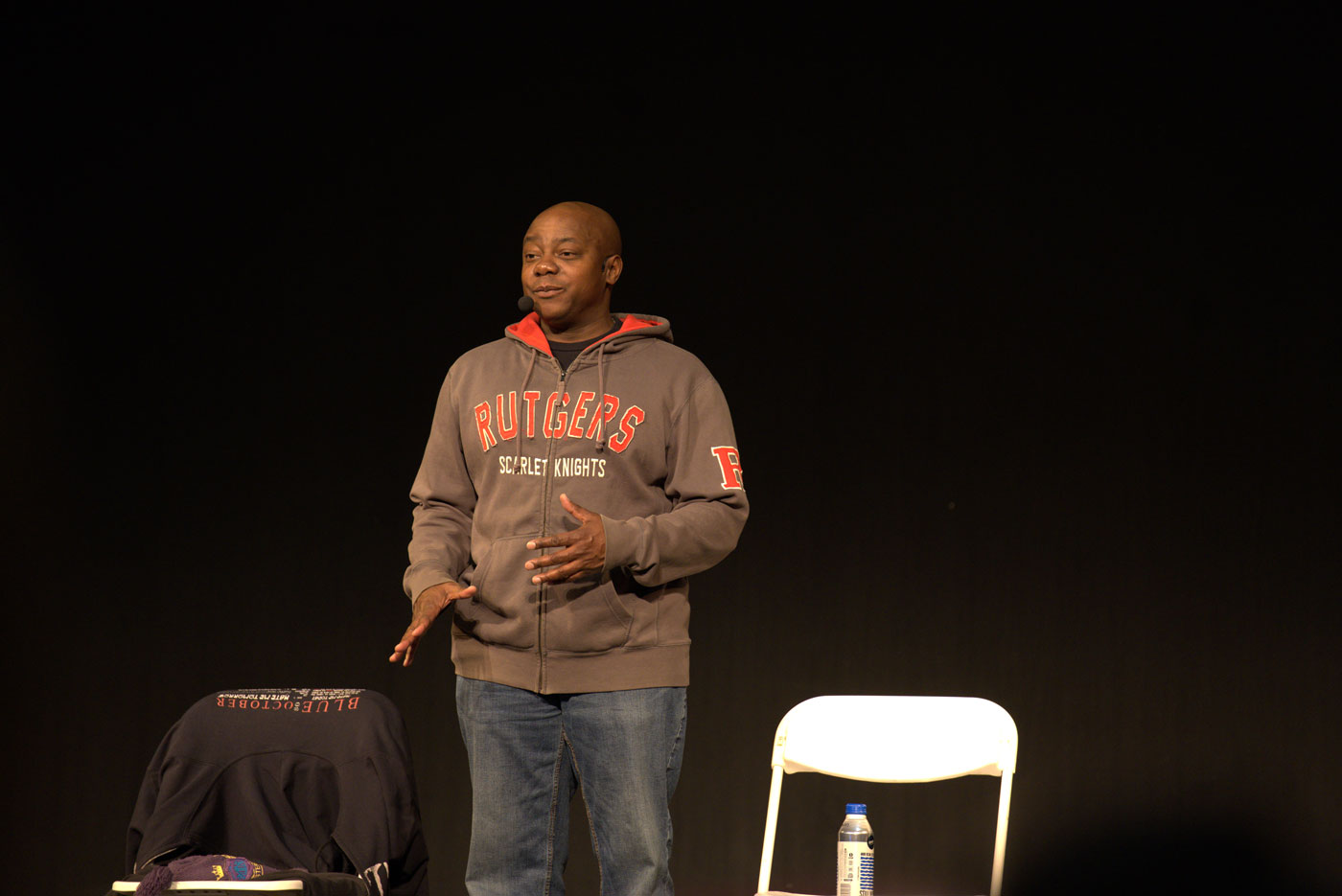 Middle School Diversity Day 2023
The D-E Middle School has been taking great strides to inspire diversity, equity, inclusion, and belonging (DEIB) within the classrooms and community throughout this year and beyond. 
Oompa-loompa, doom-pa-dee-doo! Willy Wonka JR. was a smashing success filled with colorful sets, neon lights, and students in every division to make Roald Dahl's classic children's story come to life! Congratulations to our D-E thespians, stage crew members, faculty,...
We were dancing in the aisles at the Upper School's rendition of Mamma Mia! The cast were brilliant on stage, singing and performing some of ABBA's timeless classics like "The Winner Takes It All," "Voulez Vous," "Dancing Queen," and of course, "Mamma Mia"! The crew...
We love hosting alumni on campus, and this occasion was a special one. Daniela Solovey '17 presented Crochet and Play, a colorful exhibit that transformed the Swartley Gallery Space into a exploration of texture, color, and nostalgia! Students appreciated the tactile...
The AP Art Gallery Wall showcased our AP Studio Art students and their unique visual perspectives. The "2D, 3D, & Drawing Excerpts" Exhibit in the Swartley Gallery demonstrated a diversity in skillsets from incorporating motors into self-portraiture to employing...
For our first exhibit of the 2023 year, we were thrilled to present ceramic artist Sabrina Weld and her exhibit "headSpace" in the Swartley Gallery. Sabrina's larger-than-life works consist of sculpted figureheads that explore the surreal and whimsical. Sabrina's work...
This year's annual Cabaret Night carried the theme of "Basie Meets Cumbia" and featured our Jazz Workshop and Stage Band students. The ensembles performed songs like "El Pescador" and "Bessie's Blues". Joining the ensembles was special guest trumpeter Eddie ("EW")...
What sound does a frog native to Puerto Rico make? Coqui! Coqui! Our 2nd, 3rd, and 4th Graders, led by Music Teacher Fiona Crawford, were incredible at this year's Lower School Spring Music Concert. In their "Perfect Singing Postures," students sang a diverse...
The beginning of spring requires a lively flourish! The Music Department proudly presented the Orchestra Extravaganza Concert in April. The theme was "East Meets South" as the concert featured famous pieces from China and Colombia, featuring Upper School Orchestra,...
D-E Performing Arts proudly presented several concerts earlier this year representing the culmination of our students' learning in music performance. Choral ensembles from D-E's three divisions, including Upper School A Capella,  the 6th Grade and Show Choirs, and the...
Most Improved – Blasina Olowe Most Improved – Maya Rosenberg Coaches' Award – Emma Hsu Most Valuable Athlete – Uma Rajan Most Improved – Noah Thomas Coaches' Award – Jack Park Most Valuable Athlete – Amari Boyd Most Valuable Athlete – Colin McKoyMost Improved – Dawson...
Colin McKoy: First Team All Division in 400M, JAV & 4x400 Relay; Second Team All Division in TJ Amari Boyd: First Team All Division in 110HH, 400IH, & 4x400 Relay Noah Thomas: First Team All Division At Large; Honorable Mention in HJ & TJ Davis Lee: First...
Cheers and congratulations to both Montana Nicks '23 and Karina Pink '23, D-E Varsity Girls' Basketball standouts, for making D-E athletics history earlier this year. Montana made her mark on D-E's record books when she scored her 1000th point during the Bulldogs'...
The "Plastic" Bulldogs finished third at the NYC Youth Cup,  and ended their season with a record of 11-9 after placing 7th in the NJ State Tournament. Reece Davidman '24 is the new D-E record holder for blocks, and Ben Tsirelman '24 is now 5th in goals scored in D-E...
D-E's Crew team may consist of only nine members, but they have a lot of fun! Led by Coach Carroll, the Bulldogs regularly practice at Overpeck Park on the Hackensack River, and they competed in several competitions this season. The JV Girls Doubles team of Anna...
The Bulldogs had a historic season as the Boys' team won the league title for the first time. The team racked up an enormous 38 "D-E Top 10" performances, including 10 school records. Colin McKoy '23, Amari Boyd '23, Noah Thomas '24, Uma Rajan '24, and Emma Hsu '25...
The Bulldogs had another stellar season, including once again going undefeated to win the league,  and they ended their season with an exceptional record of 21-4. Single players Asher Cohen '24 and Josh Greene '24, as well as doubles Kyle Lee '25/Sunjan Munver '23 and...
D-E Golf Team enjoyed a very successful season, finishing with a 16-3 record. The Bulldogs won the 2023 NJIC Tournament (Meadowlands division); Jaden Aroestry '26 achieved 1st place (74) and Danny Lax '24 won 2nd place (79)! Jaden also qualified for Dan Luciano Golf...
Senior defender Jackie Spinnell '23, junior midfielder Nora Mager '24 and junior attacker Alexa Kobre '24 all helped to lead the team to one of their best seasons in recent memory, winning five more games than they did last year. Alexa and sophomore star Dani Weis '25...
Philanthropy helps make D-E a great school.
The Annual Fund is the foundation of our school's culture of giving and donors like you make the critical difference.
Bulldog Bash 2023
THANK YOU! Bulldog Bash 2023 Surpasses Goal!
Reunion 2023
Save the Date:
Friday, October 13 through
Sunday, October 15 – 2023
Annual Fund
While we all can appreciate that a D-E education is a worthy investment, tuition alone covers only 88% of the true operating costs of our community.