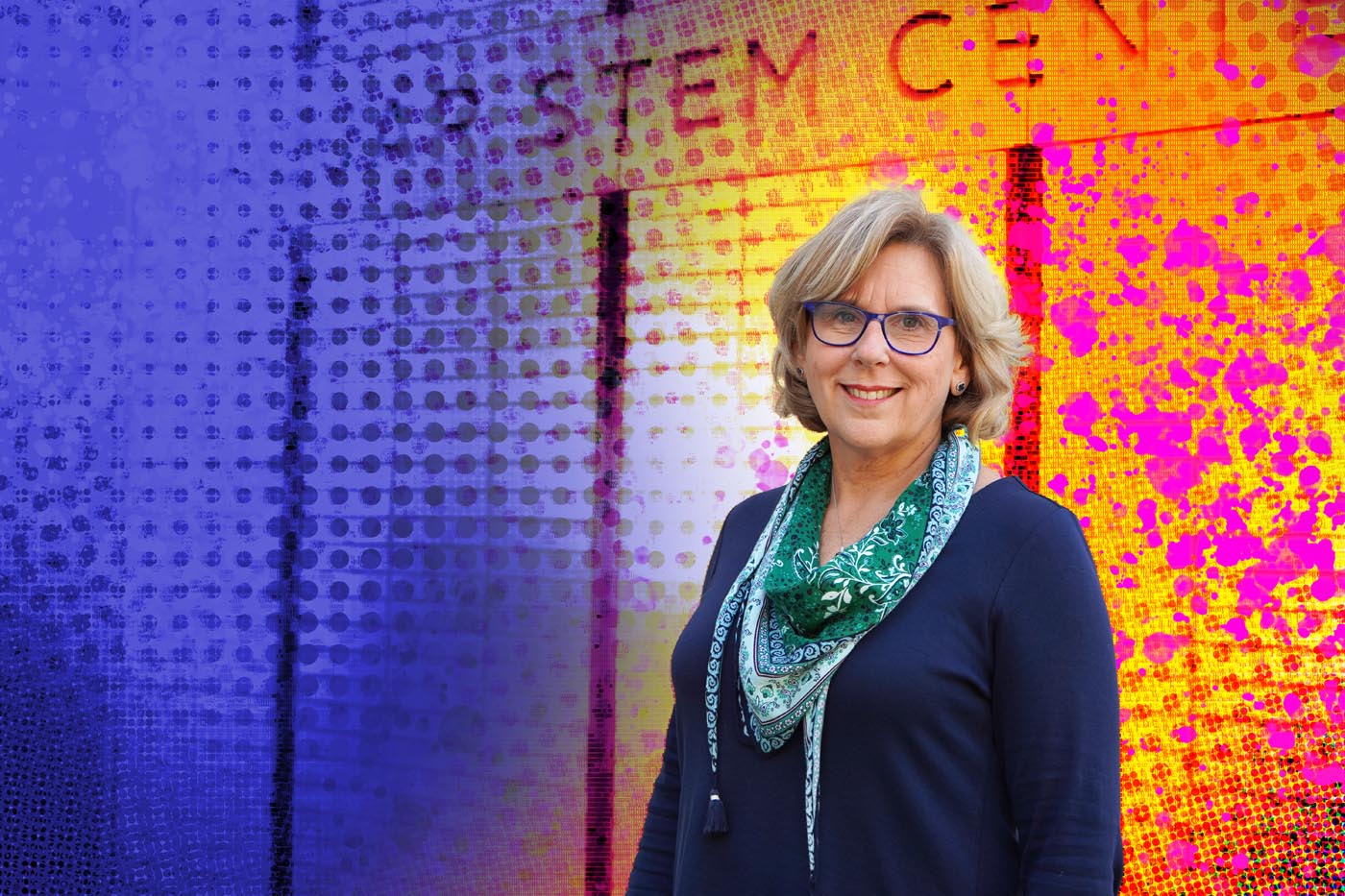 Behind the Numbers
While Math is sometimes pigeonholed as a daunting subject, D-E's Mathematics Department faculty are dedicated to serving students' needs and creating curriculum that allows them to both thrive within and develop passion for math. See how each division builds upon one another and how mathematics learning looks different in stages of development.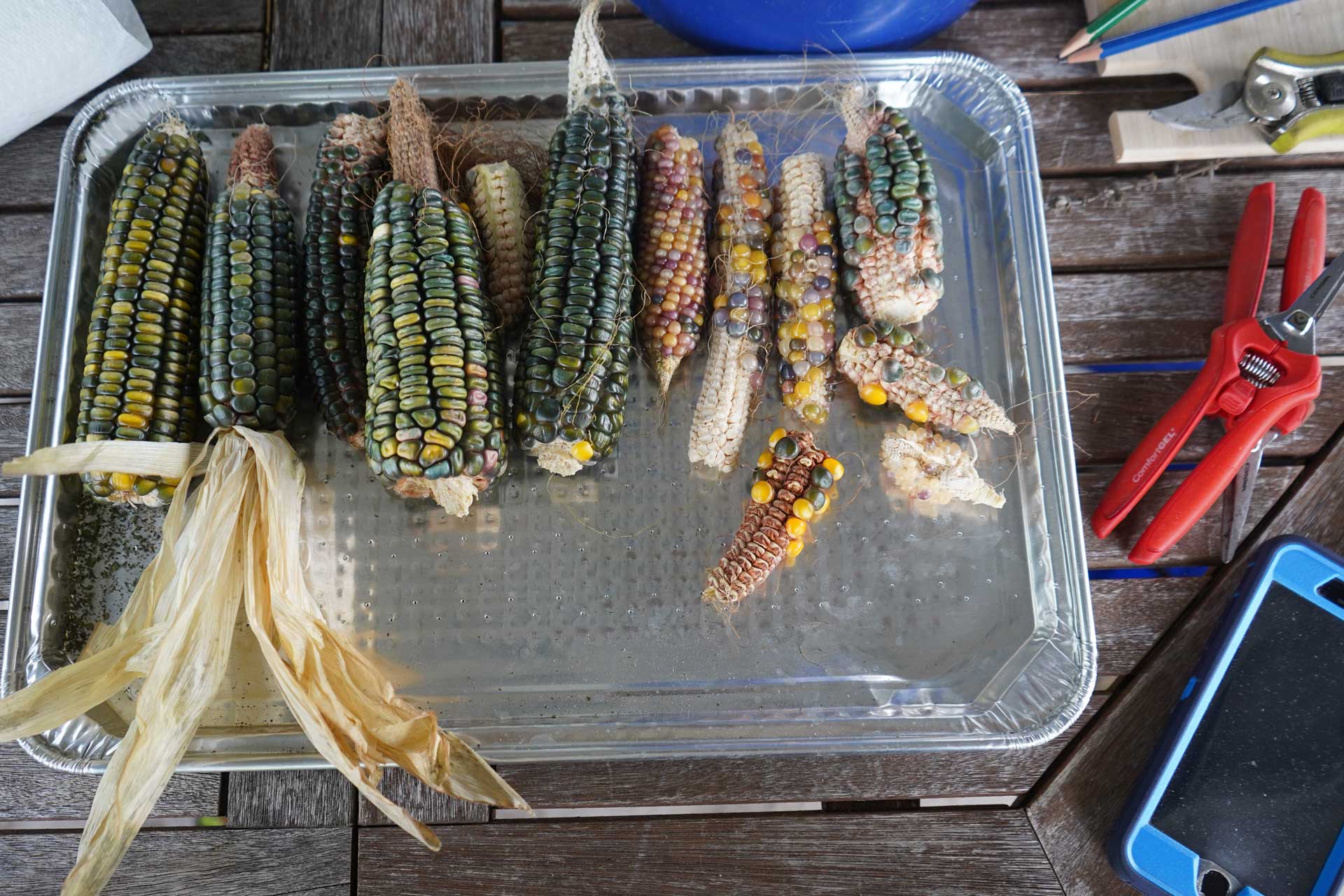 D-E in the Garden
Beyond academic courses and Robotics and other STEM-oriented co-curricular activities, which typically take place indoors, opportunities for students to strengthen their role to support sustainability can often be found outdoors as well.  Through these endeavors, students are also encouraged to build their confidence in research and innovation skills.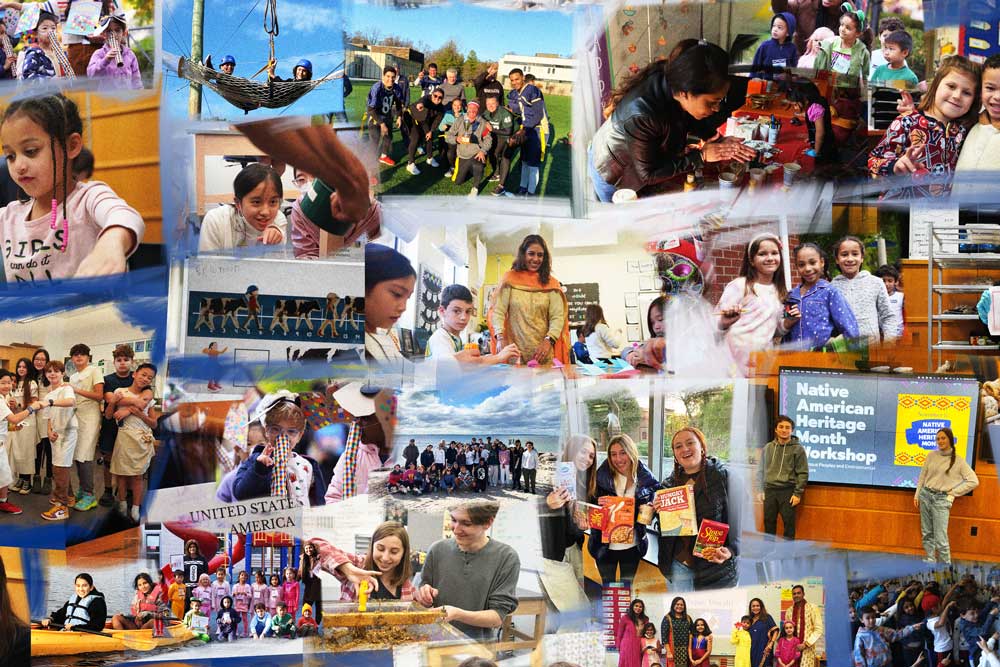 School Life & Co-Curricular Highlights
The 2022-2023 school year thus far has seen dozens of D-E co-curricular programs both by and for our students in all three divisions, many of which have been also enjoyed by D-E faculty/staff, families, and friends.  We've experienced a refreshing return to pre-pandemic traditions, and at the same time there have been many new activities and events which have also taken place on-campus.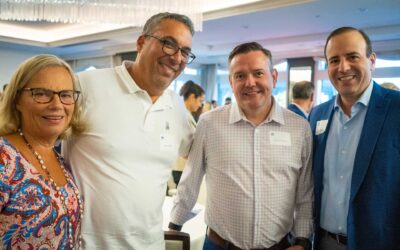 Members of the D-E Head of School Society gathered together after a two-year pandemic-related hiatus to meet the then-Head of School-elect, Jeremey Gregersen, and his wife Liz.  The fun casual format of this event allowed for organic connecting with community members,...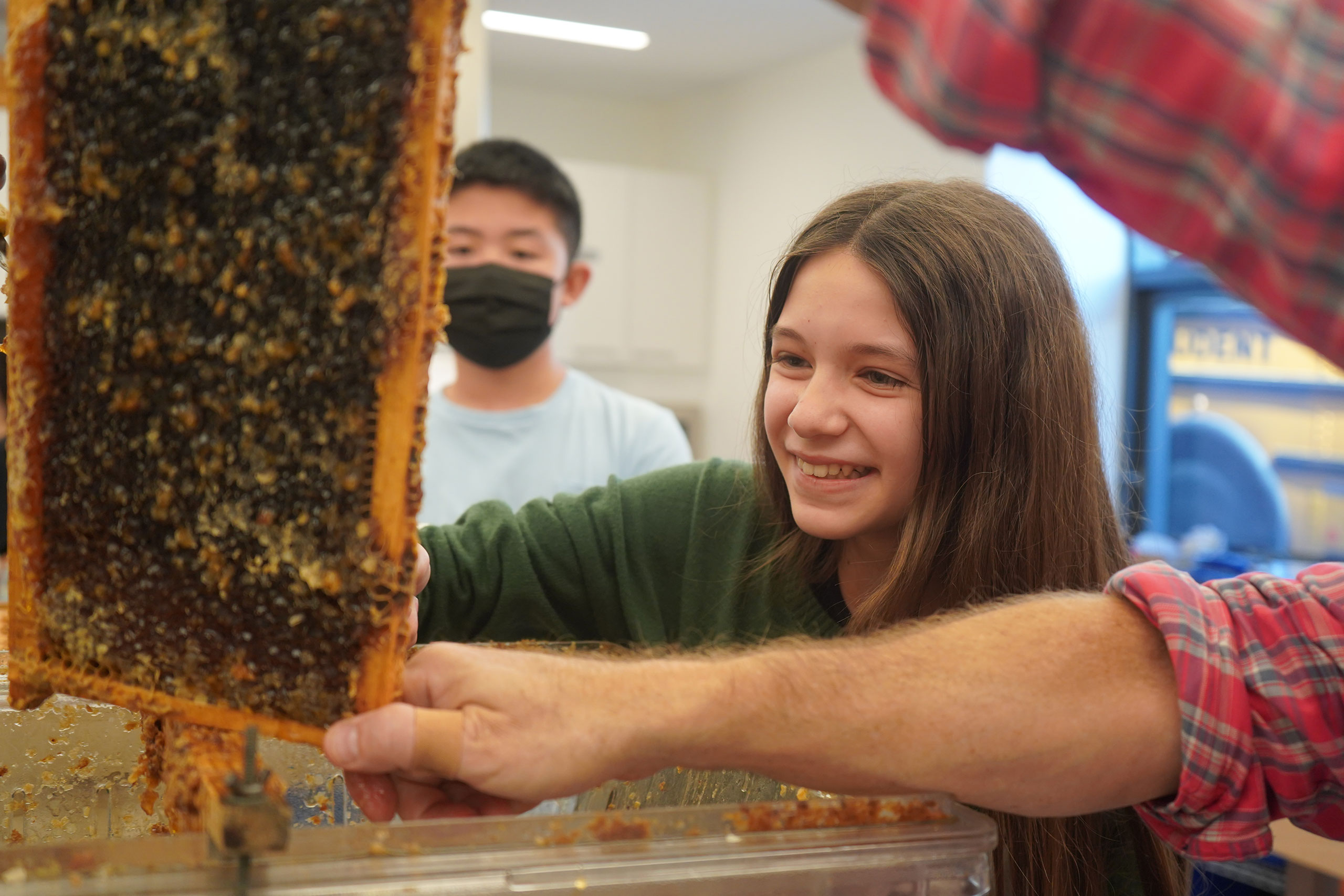 Honey is such an important food and resource to humans across history. See how D-E utilizes the on-campus apiary to inspire curiosity and learning!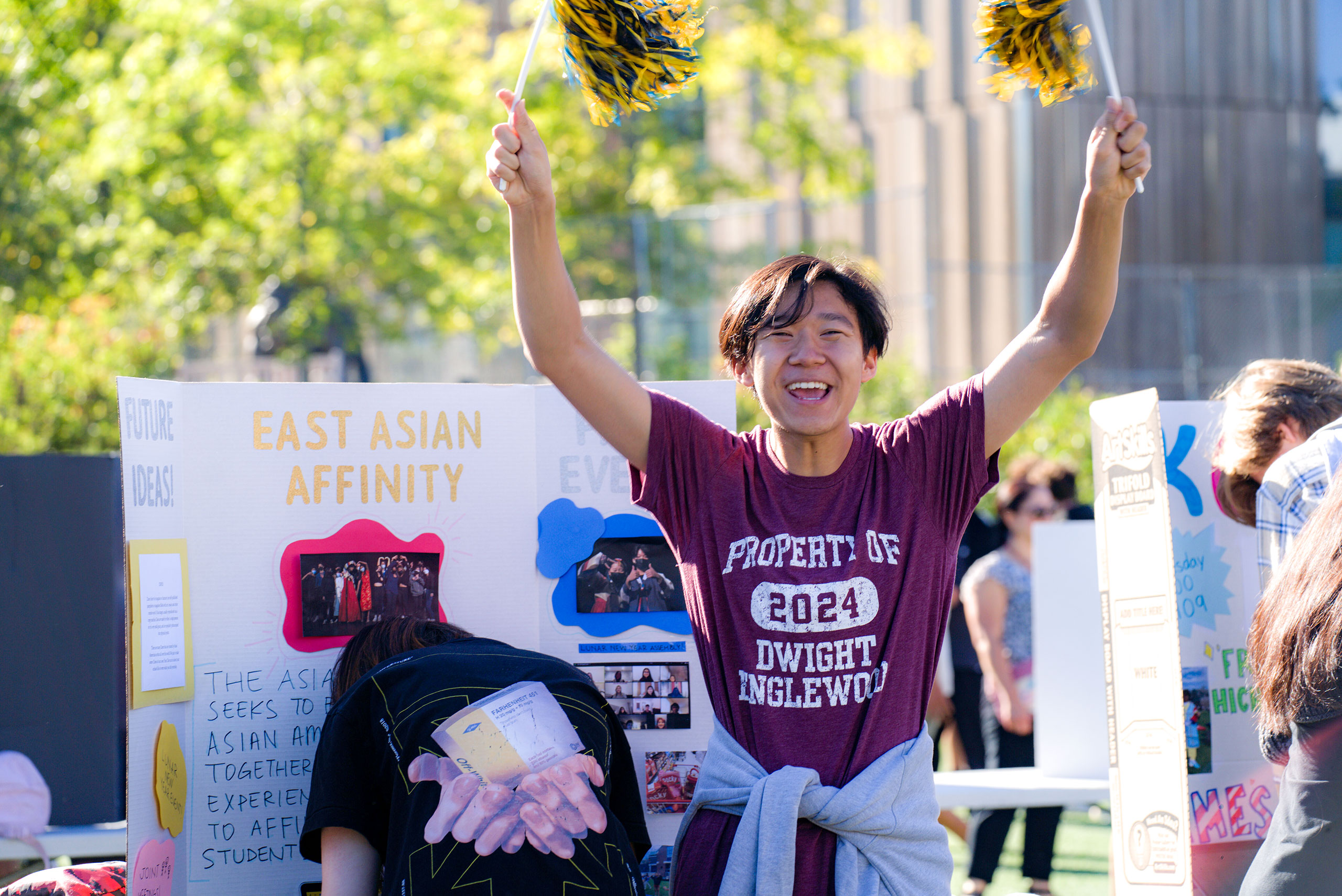 The "Problem of the Week" is an ongoing student-led tradition that offers math problems to students for leisure and for the love of Math! See how student leader Julien Ishigahara Charupakorn '24 strives to inspire his peers through math.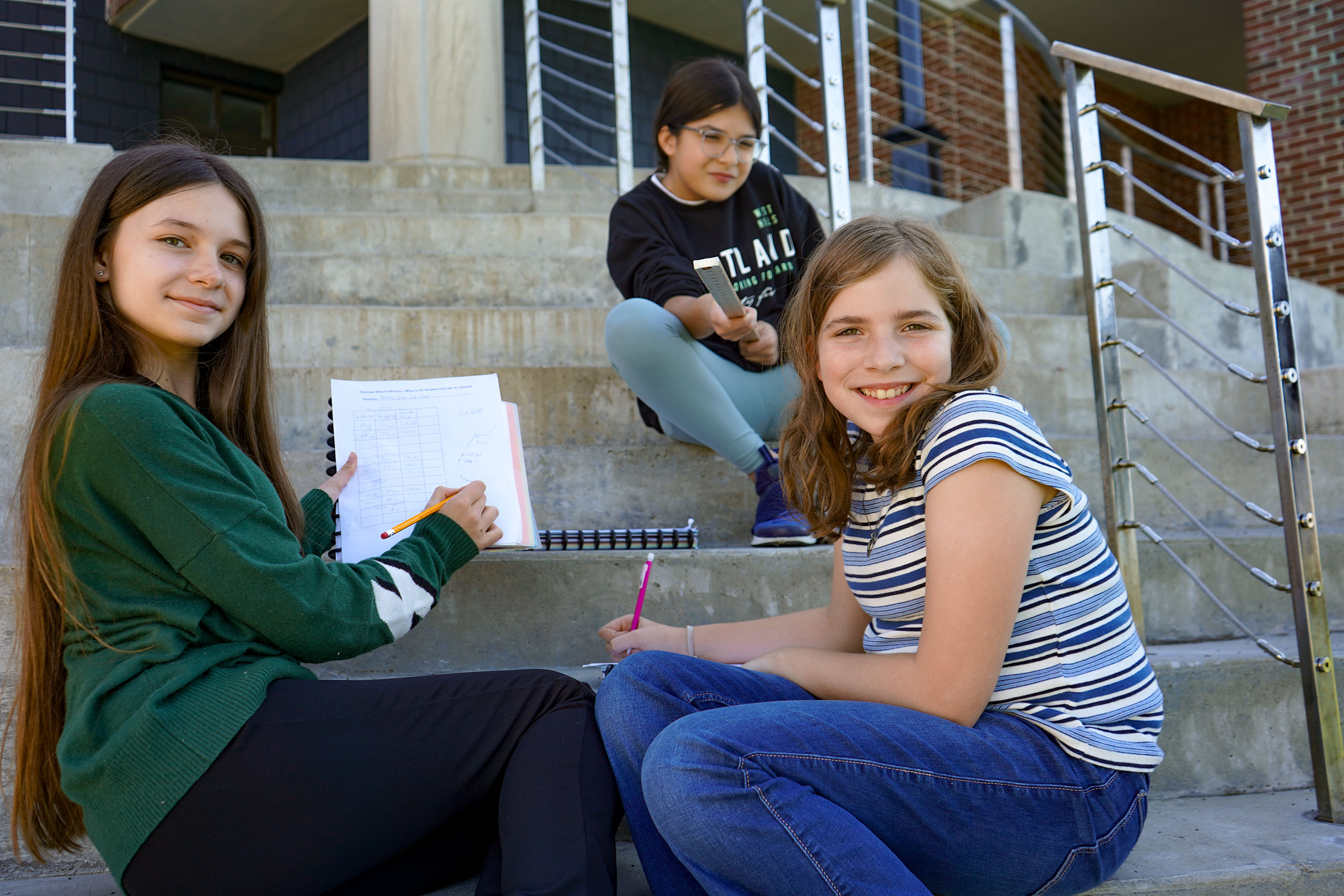 What is HyperMath? Hear from Math Department Chair Patti Barrett about the program and how it provides opportunity and growth for students with a passion and affinity for mathematics
Arts Highlights
The Arts at D-E were thriving this past spring! Each division held a series of events, showcasing the visual and performing arts at every age level. D-E also hosted several cross-divisional events, bringing the whole community together. Check out some of the highlights below!
"Lord, what fools these mortals be!" says the fairy Puck in Shakespeare's A Midsummer Night's Dream. Despite Puck's remarks, the mortals that graced D-E's stage were spectacular! The plot thickened as the fairy Puck put a spell on two Athenian couples, causing chaos...
To begin the year, the Visual Art and Design Department made a request to all faculty and staff: to submit photo highlights from their summer. The photo initiative culminated into the first Swartley Gallery exhibit of the year, the #AllStaff Summer Rewind: A Community...
Excellence is what we strive for, and our musical ensembles demonstrate what that can look and sound like! On a Sunday in November, D-E's Stage Band, led by faculty member Robert DeBellis, hosted their Jazz Brunch for friends and family. Highlights included Antônio...
Athletics Highlights
Bulldog Nation Alert! The Spring 2022 sports season provided both student athletes and fans with many memorable moments, all demonstrating our Bulldogs at their best! 
From double overtime victories and tough but still-valuable losses— to new records made and special recognition of Senior (Class of 2022) athletes as well as individual athlete and team achievements (see below) we are very grateful for the Spring 2022 season, and very proud of all our Bulldogs!   
Fall 2022 Sports Teams Overview Bulldogs fans had plenty to cheer about this Fall 2022 sports season. Starting their scrimmages, games and meets in the sweltering heat of early September and finishing in the chillier temperatures of late November, our student athletes...
 "Cheers" to the following Spring 2022 individual student athletes recognized for All-Conference, All-League, and/or All-County honors. Go Bulldogs! Baseball Rhys Bowie '24 - NJIC All-League 1st Team (Outfielder) and 3rd Team All-County Daniel Russell '24 - NJIC...
While we all can appreciate that a D-E education is a worthy investment, tuition alone covers only 88% of the true operating costs of our community.
In order to bridge the tuition gap, we turn to you… all the members of our community…. for additional support. Gifts to the D-E Annual Fund provide the financial flexibility to address operating needs, both planned and unexpected, throughout the school year.
Bulldog Bash 2023
Save the Date:
Saturday, April 29, 2023
Reunion 2023
Save the Date:
Friday, October 13 through
Saturday, October 14 – 2023
Annual Fund
While we all can appreciate that a D-E education is a worthy investment, tuition alone covers only 88% of the true operating costs of our community.