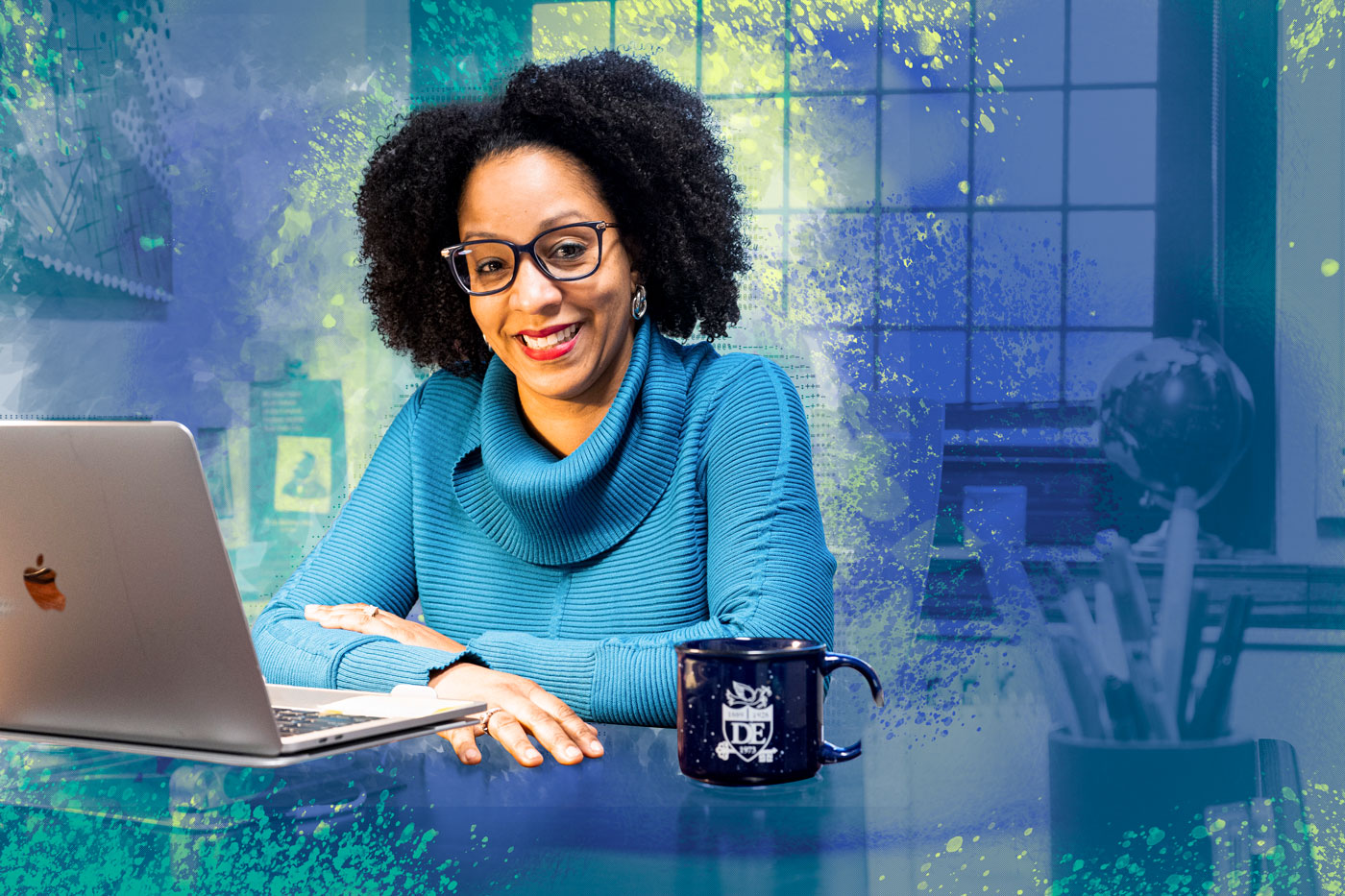 Spotlight on the History Department
Before coming to D-E, History Department Chair Arika "Ari" Easley-Houser taught at Rutgers Prep and several colleges and universities, including Montclair State University and New York University…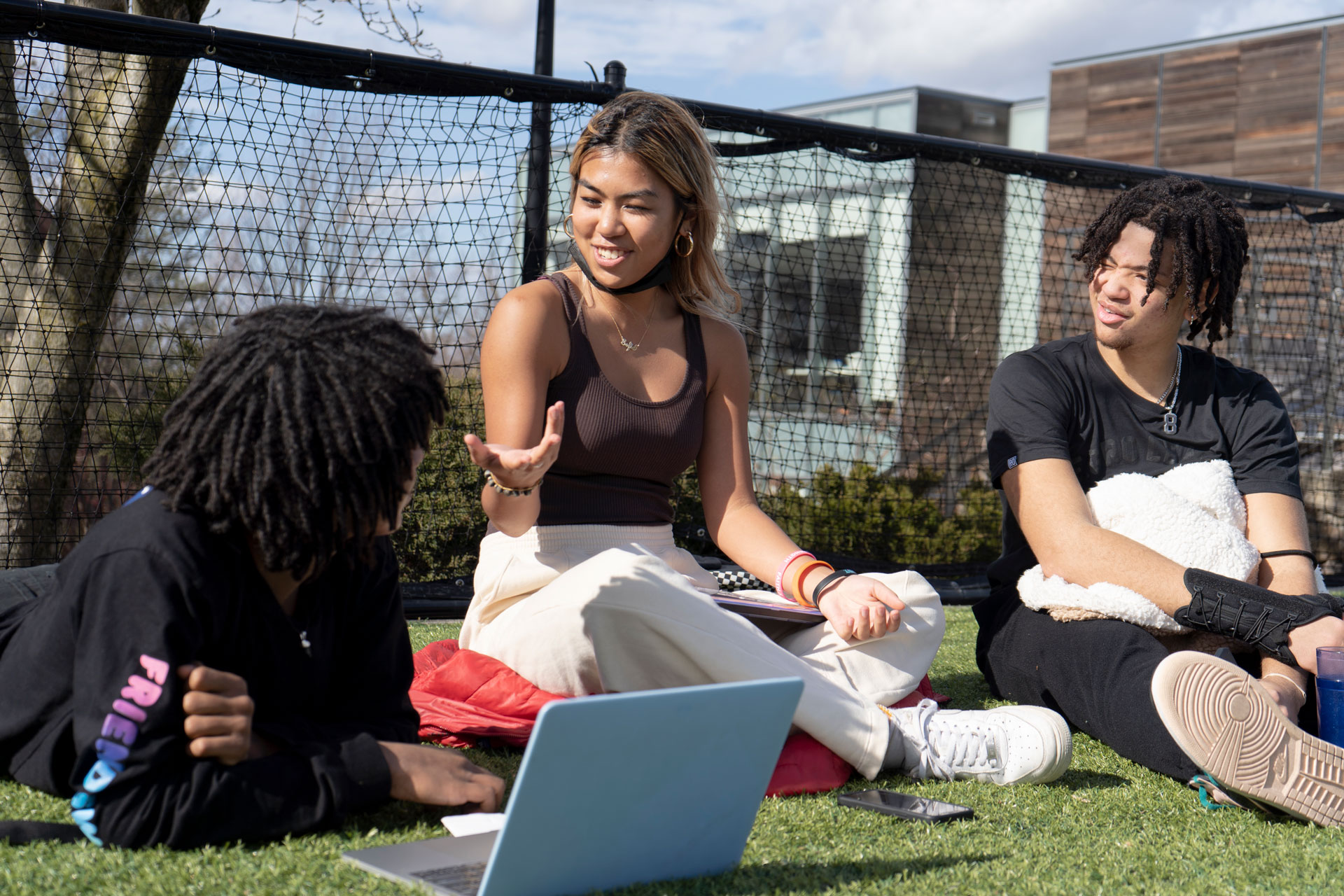 Clubs and Activities Highlights
D-E Activities & Clubs have worked incredibly hard to bring fun and engaging programming to the student body, in many cases providing a welcome return to in-person initiatives.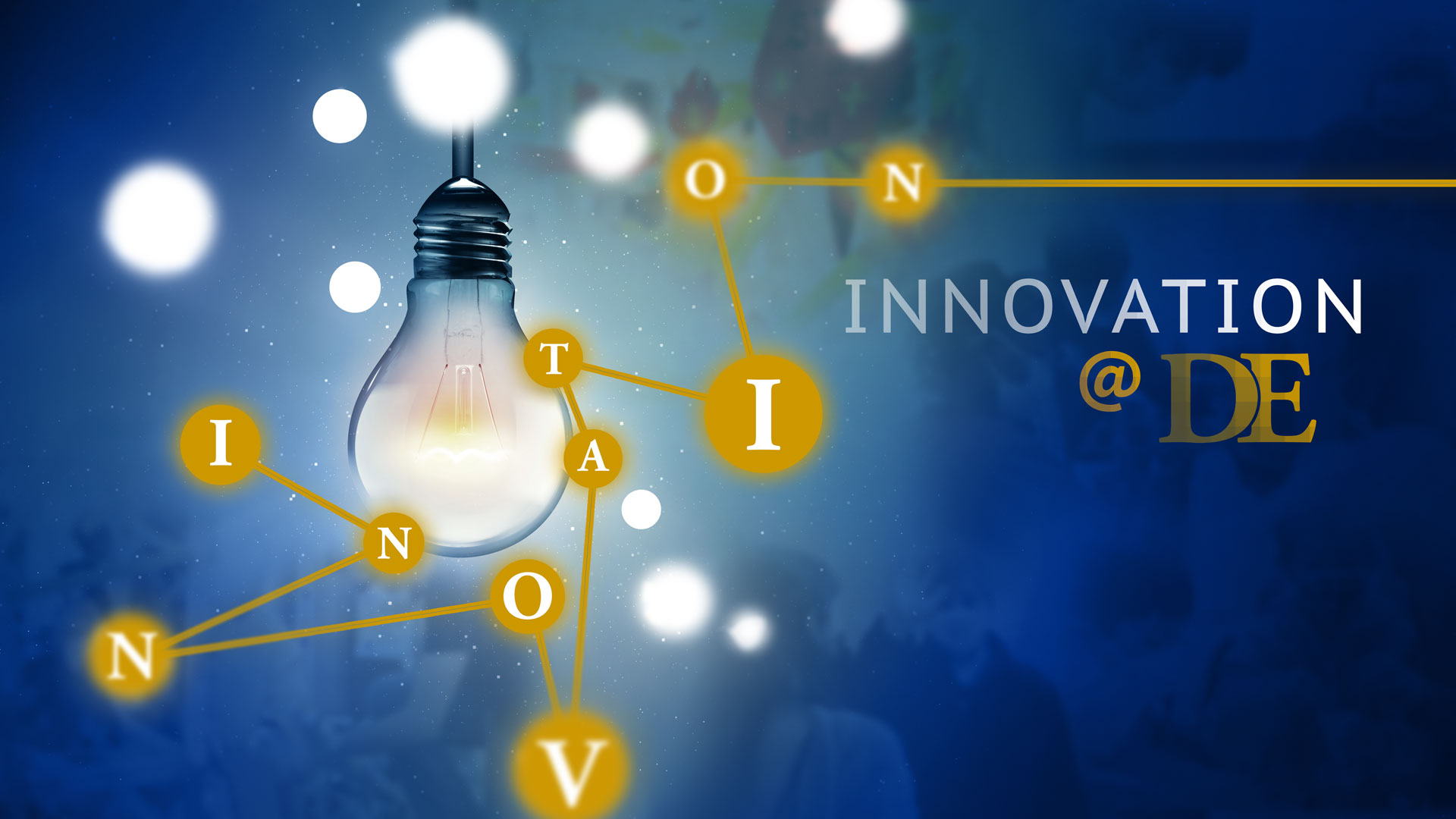 Innovation @ D-E
Fostering Innovation Within the Classroom and Beyond
The following pages describe how new ways of learning and teaching are underway at D-E, in all three divisions. 

Enjoy all the excitement of the Bulldog Bash 2022 featuring Freestyle Love Supreme in the Edison Ballroom, including our Sponsors eJournal and photos and video highlights!
Arts Highlights
In the D-E Art & Design and Performing Arts Departments, students and their teachers and families by extension were able to explore and celebrate self-expression in myriad ways. To experience more D-E arts programs, events, and initiatives, please visit d-e.org/arts or scan the QR code below.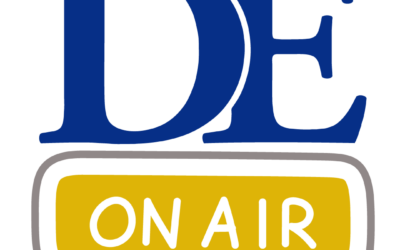 Lower School Science teachers, Julie Pugkhem and Yi Li, are If the Scholastic Art Awards is one side of a coin, the Scholastic Writing Awards represents the flipside. Since 1923, the Scholastic Writing Awards has offered the opportunity for young writers, poets, and...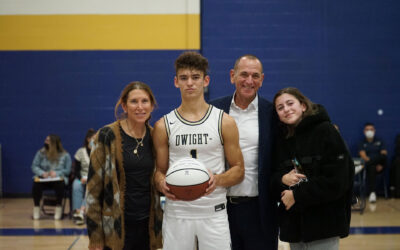 ...and joined an elite group of D-E athletes when he scored his 1000th point during the Bulldogs' 88-75 win over Glen Rock "away" in January!  David was later honored by the School and presented with an official "100th Point Club" ball in a Bulldogs' home game at...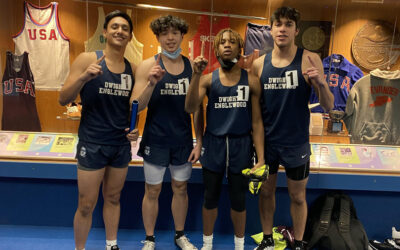 Winter Track Charlotte Stroff  '24 3rd Team All-County for the 1000M Event! Girls Basketball Karina Pink '23  1st Team All- League  and Honorable Mention All-County Montana Nicks '23  1st Team All- League and Honorable Mention All-County Bella Levin '22  2nd Team...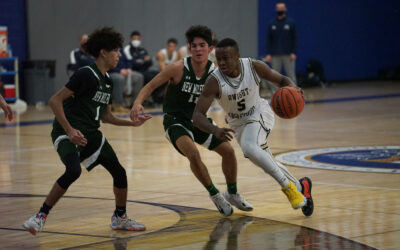 MS Boys Basketball Blue: 4-4 MS Boys Basketball White: 11-2 MS Girls Basketball: 14-1 Boys Freshman Basketball: 9-1 Boys JV Basketball: 12-1 Boys Varsity Basketball: 21-5 Girls Varsity Basketball: 15-9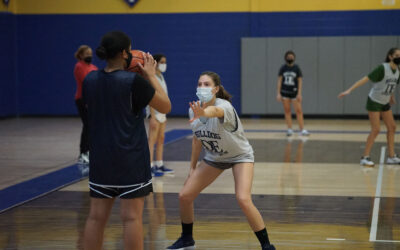 Boys & Girls' Varsity Basketball players David Mager '22, Vaughn Foster '22, Karina Pink '22, and Montana Nicks '23 were recognized as 'Players to Watch' in the NJIC for 2021-22! David Mager '22 scored his 1000th point (see Sidebar)!  The Middle School Girls'...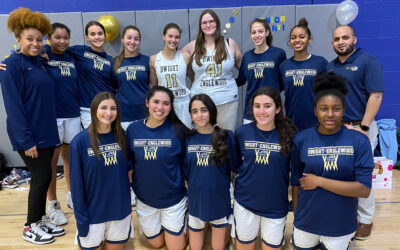 Fans remarked on the beautiful, recently-refurbished Myrna B. Sherman Gymnasium and those unable to attend in-person were able to enjoy games via D-E Athletics' YouTube Livestream.  youtubeClick here to watch, or remember:d-etoday.org/watchsports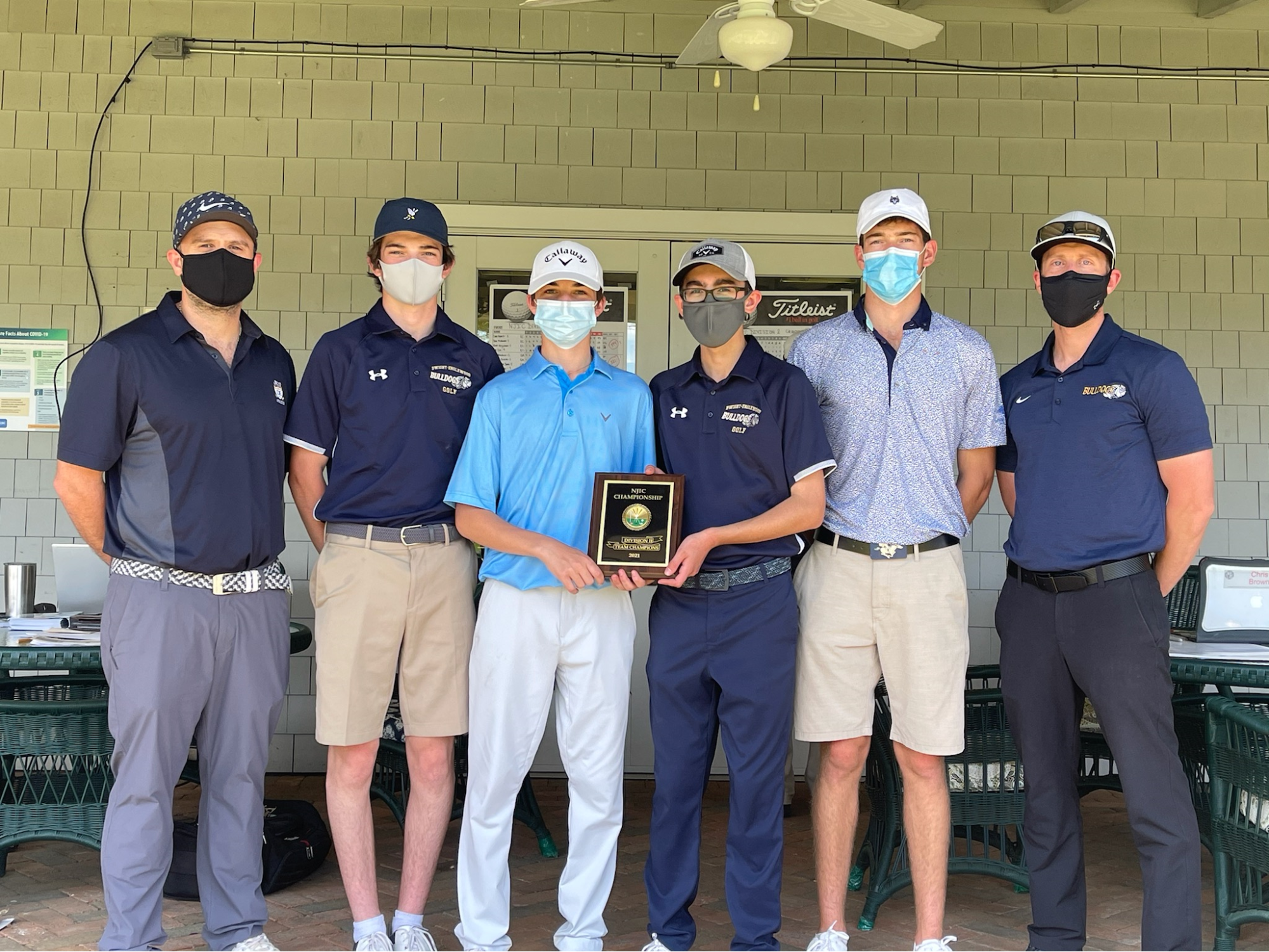 ATHLETIC HIGHLIGHTS 2020-2021 Even during a hybrid-learning year, our student-athletes nevertheless shined on and off the field. With new PRs, team wins, and new challenges, we are so proud of what Bulldogs were able to accomplish. Take a look back on the biggest...
EPIC Reunion 3X 2022 – June 10-11, 2022
Class year reunions include:
50-Year Club: all class years from 1969 and back
50th: 1970, 1971, 1972
45th: 1975, 1976, 1977
40th: 1980, 1981, 1982
35th: 1985, 1986, 1987
30th: 1990, 1991, 1992
25th: 1995, 1996, 1997
20th: 2000, 2001, 2002
15th: 2005, 2006, 2007
10th: 2010, 2011, 2012
5th: 2015, 2016, 2017
Questions? Please contact
For Classes 1940 to 1989 Maria Sanchez Gardner '78, Director of Alumni Relations (201) 277-3111  sanchm@d-e.org
For Classes 1990 to 2021 Liz Iannaconi '04, Assistant Director of Alumni Relations (201) 227-3114 iannae@d-e.org

D-E Parents' Association welcomes Psychologist Lisa Damour D-E's Parents' Association welcomed back Dr. Lisa Damour virtually for a conversation with parents about supporting children through their emotions. Dr. Damour notes that oftentimes "mental health" is...
read more
Below, Marc provides some highlights from his presentation.  When we think about diversity, we often consider this in regard to sexual, gender, cultural and/or race identity - and the challenges, prejudices and discrimination that it can bring. However, another...
read more
D-E'S Alumni & A Tradition of Excellence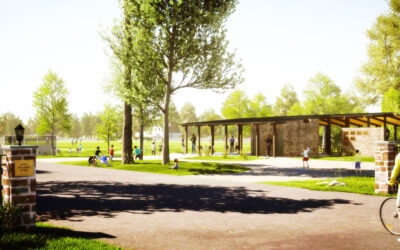 D-E Alumni Relations and alumni gathered in early April on Solomon Field to launch and announce the naming of the new Schmid Athletic Complex and Pavilion. The naming is in honor of Chris Schmid's impending June 2022 retirement from Dwight-Englewood after 43 years and...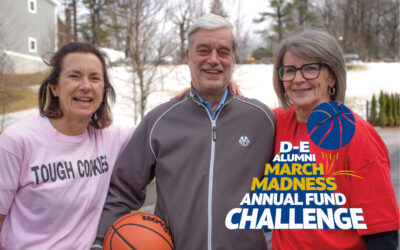 Thanks to the support of hundreds of alumni from Dwight School, Englewood School for Boys, and Dwight-Englewood, the March Madness Alumni Challenge 2022 was a huge success! The campaign was promoted with help from dozens of D-Edicated alumni class representatives...
D-E Alumni Award Honorees 2022 We are excited to honor several alumni this year during the Epic Reunion 3X Reunion 2022 weekend.  Alumni award ceremonies will be held Saturday, June 11, 2022 at 4:30 pm. The Distinguished Alumni Award was established in 1997 to pay...
Join the D-E Parents' Association!
Looking to get involved? Connect with other enthusiastic parents and families through volunteer opportunities. Support the Book Fair. Join an Affinity Group. Volunteer with Admissions and much more.
Welcome to Our D-E Community
We welcome new faculty and staff as Bulldogs! We are amazed by the diversity in talents, experience, and knowledge of this cohort. We look forward to this 2021-2022 academic year. Use the QR code to head online to learn more about our new faculty and staff.