In September 2021, Dr. Rodney V. De Jarnett announced his plans for retiring in June 2023 after having served for more than 16 years as Head of School for Dwight-Englewood (D-E). Dr. De Jarnett's leadership during his tenure has been exceptional; his legacy — in the...
Earlier this fall, Head of School Dr. De Jarnett introduced to the D-E community two books that he found extremely relevant and timely, and both of which were shared with parents, faculty, and staff.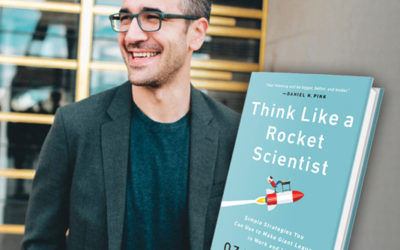 This fall, Head of School Dr. Rodney De Jarnett hosted a special Zoom assembly presentation for Middle and Upper School students with the best-selling author Ozan Varol (Think Like a Rocket Scientist). All parents/guardians of D-E students were also invited and...
"You have read or heard me describe that the 'why' we are together as a community is our Mission. Our Mission lies at the foundation of 'why' we are all here. The 'what' we do at school (the program, content, skills, activities) continues to change as we help prepare...