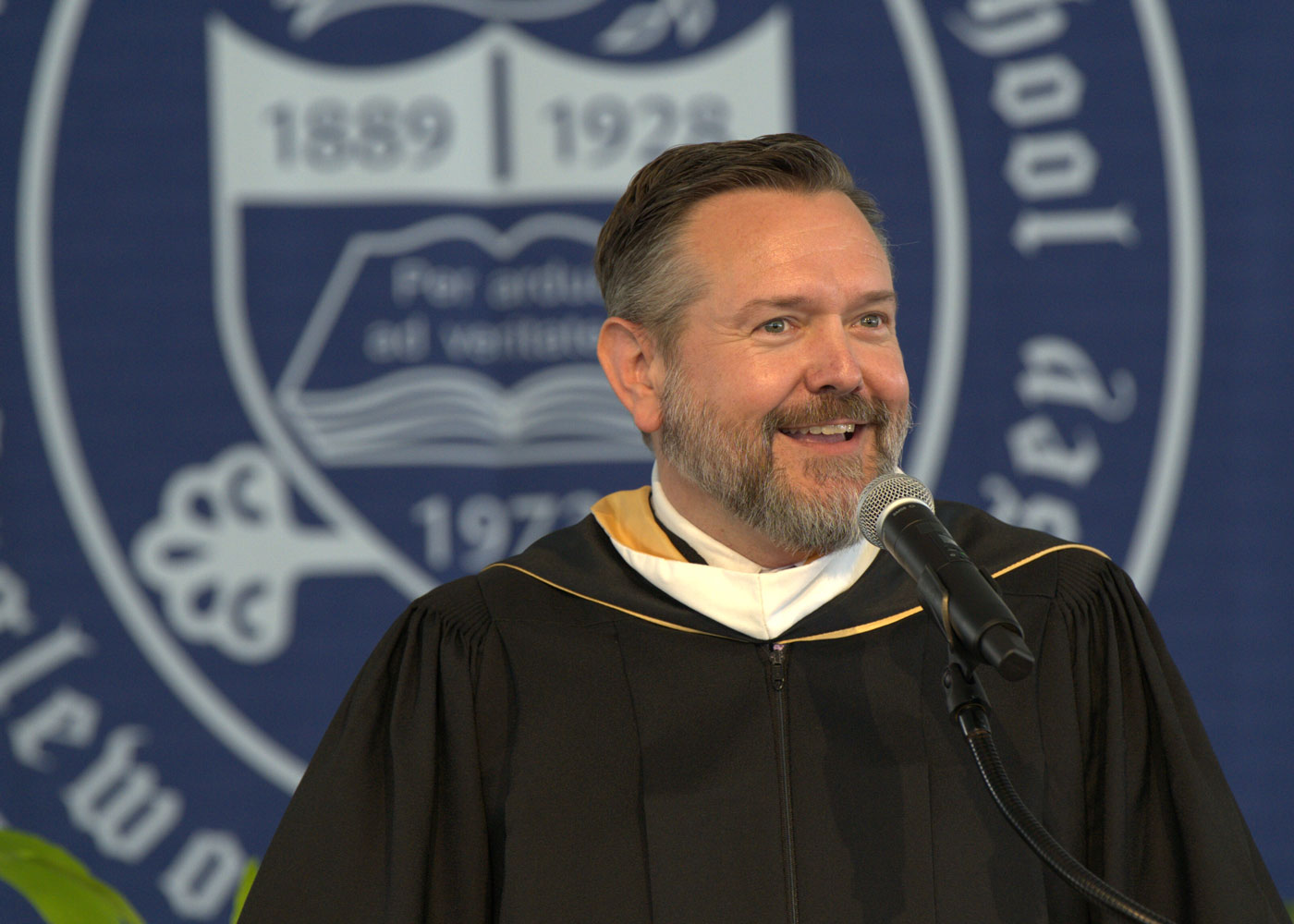 Dwight-Englewood School celebrated a major community milestone on May 7,  2023, when Jeremy Gregersen was officially installed as our new Head of School.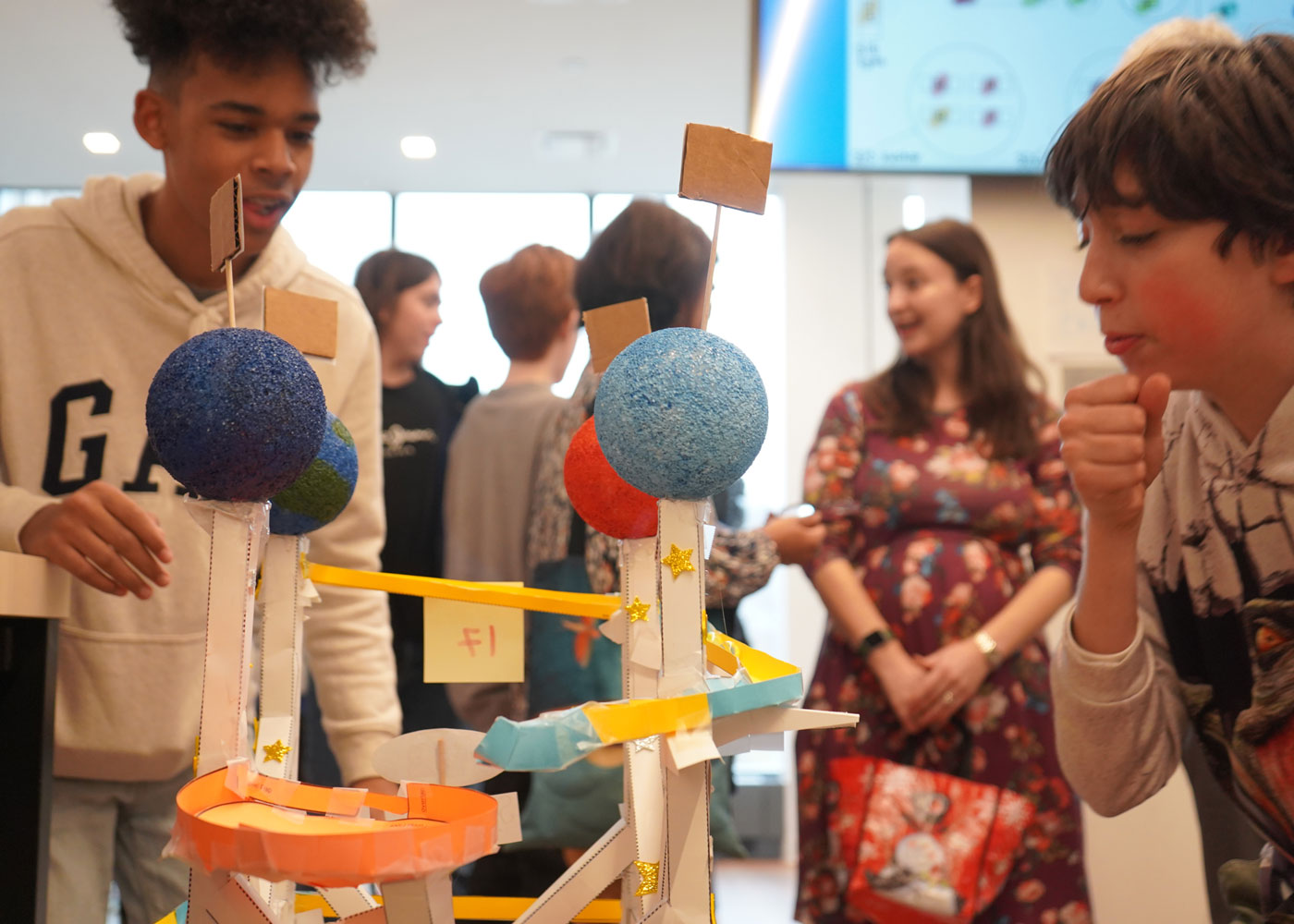 Design-based Thinking in Action
The features here are the first in a new D-E Today editorial series on STEM, research and innovation initiatives, in both teaching and in learning.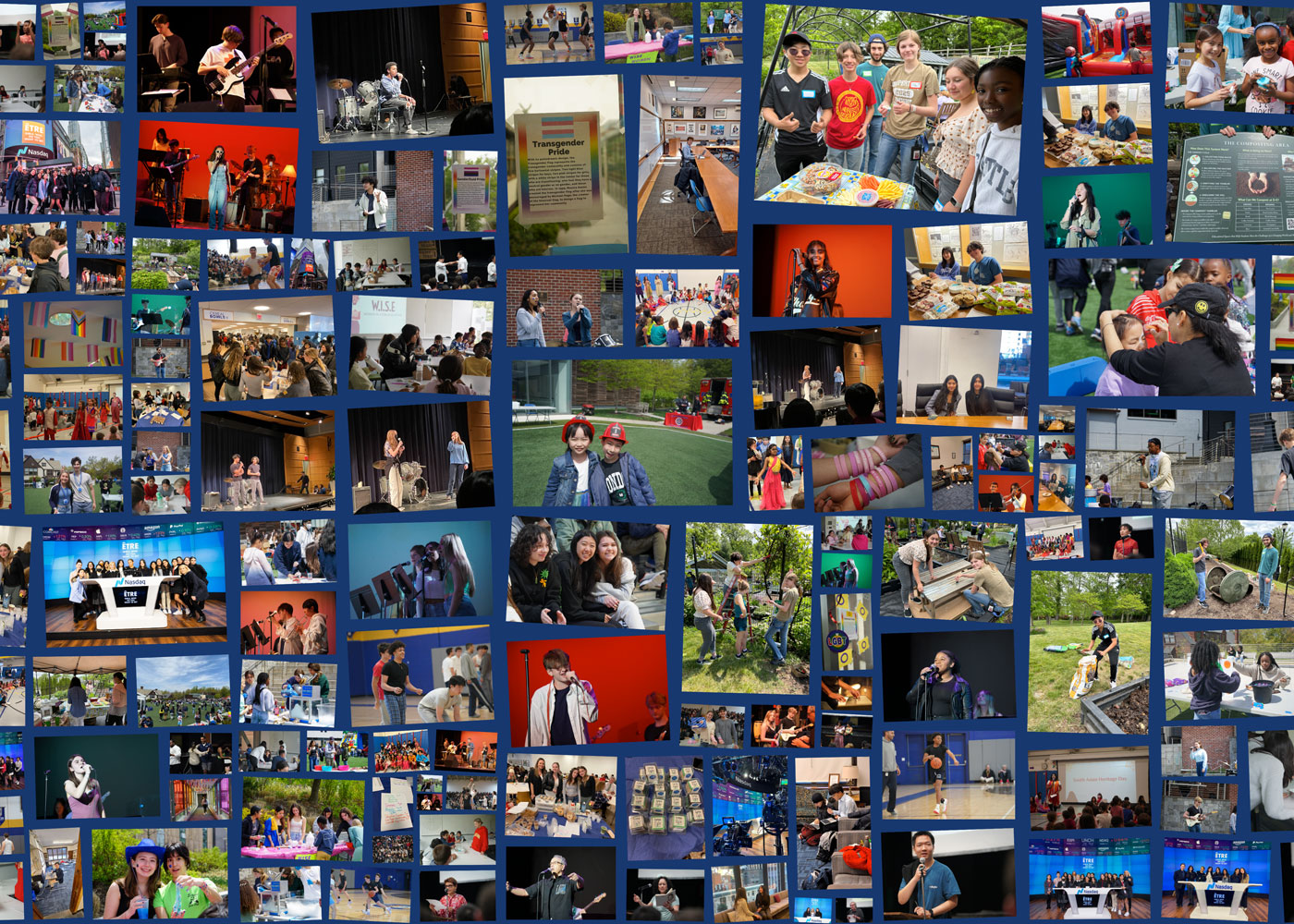 School Life & Co-Curricular Highlights
There have been so many opportunities over the past few months for our students, faculty/staff, and families to enjoy learning experiences far beyond the confines of the classroom.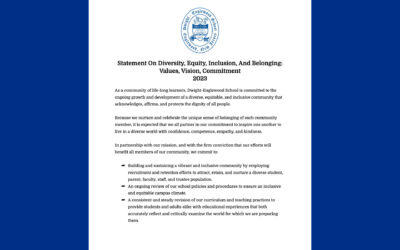 This year, the DEIB (Diversity, Equity, Inclusion, & Belonging) Office hosted a committee of dedicated parents, students, faculty, and staff to review and draft a new Diversity Values Statement. The statement aims to reaffirm our values as a school in tandem with...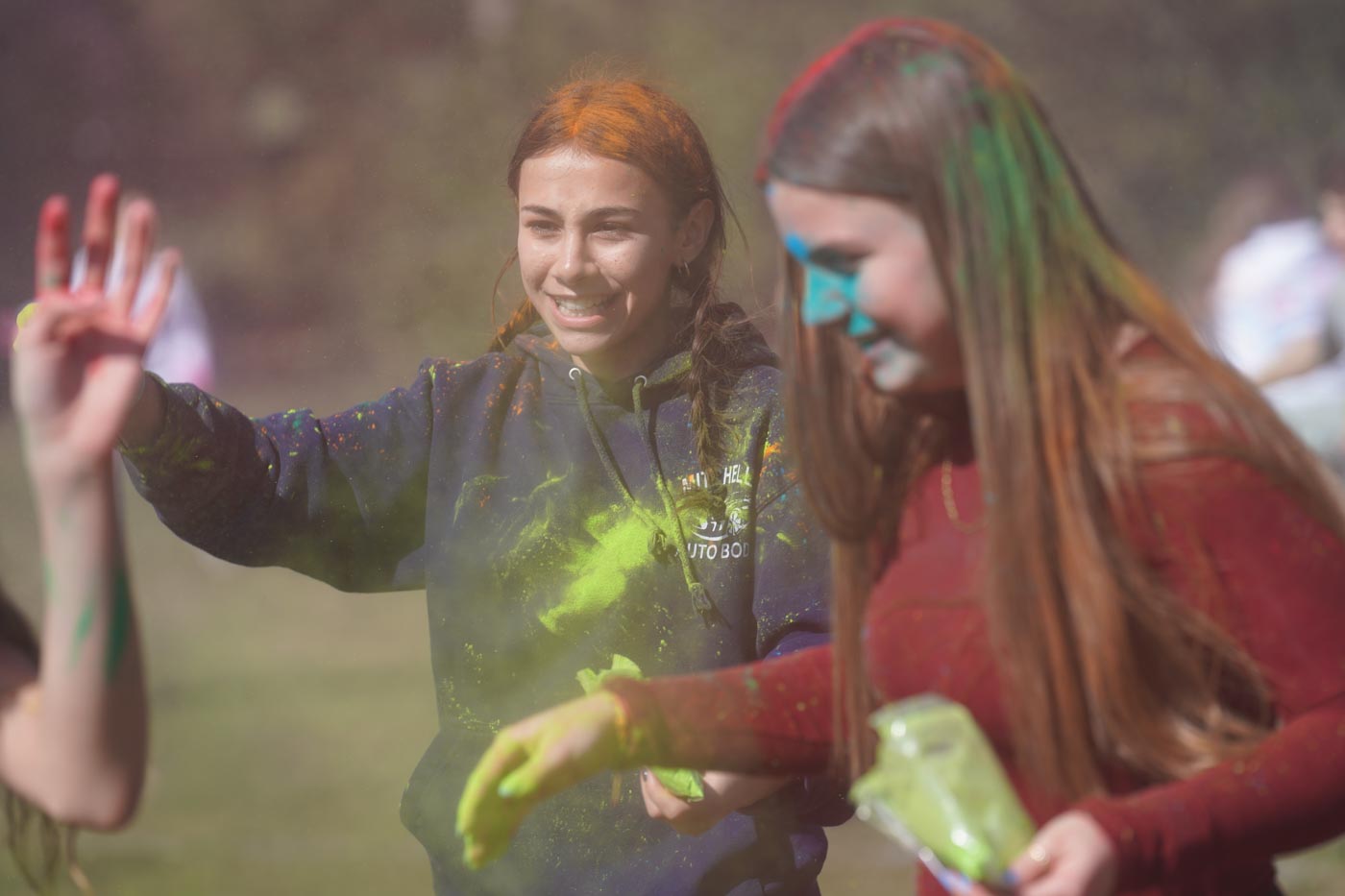 At D-E, affinity groups are tightly knit spaces of community, growth, and identity. Always striving to engage with other students, spread culture and awareness, and celebrate diversity, they are an essential part of school life and co-curricular opportunities in particular. Below are some of D-E's affinity groups and their accomplishments, memories, and hopes for this year and beyond! 
Upper School Spring Sports Recap
Content and photos contributed by Uma Rajan '24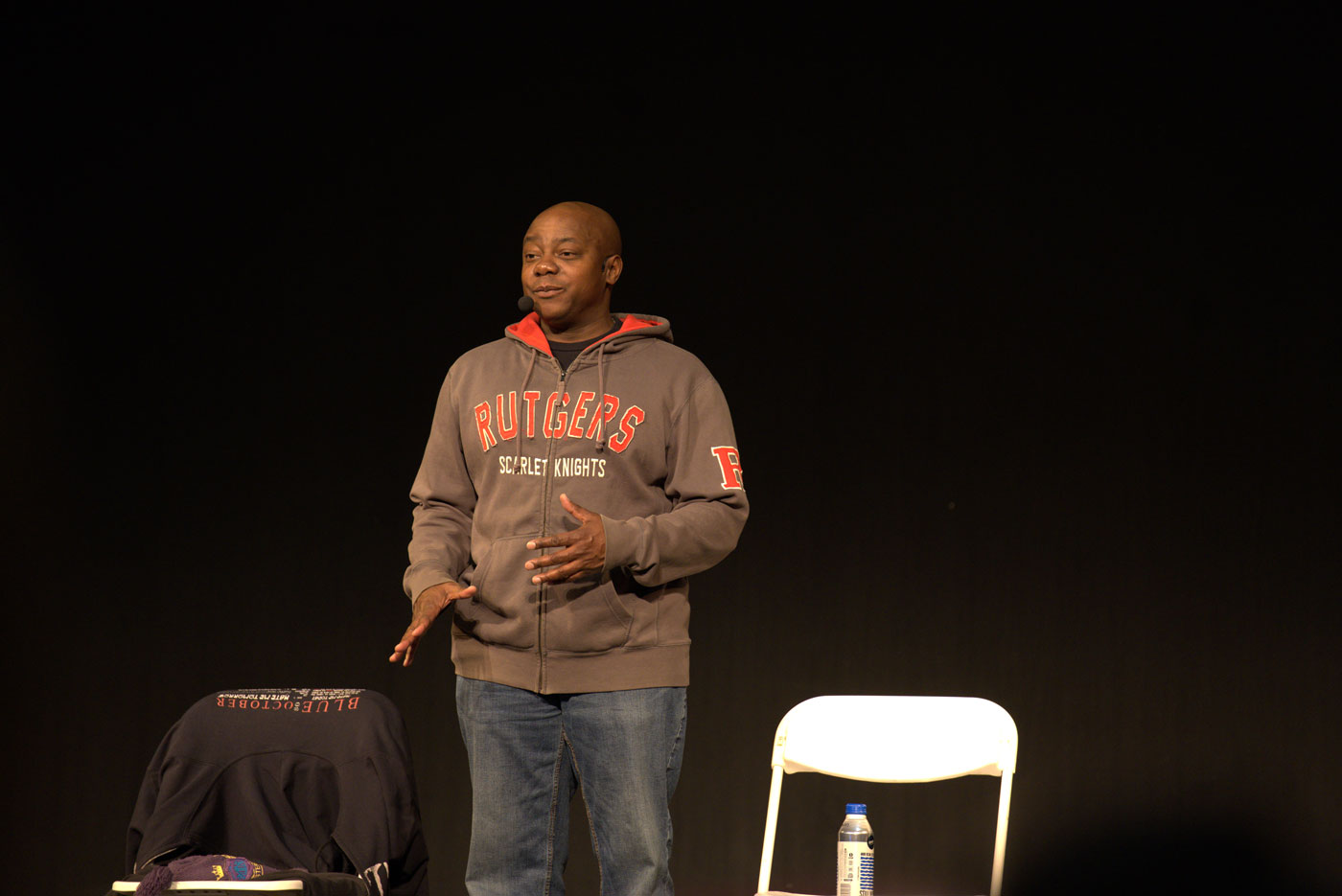 Middle School Diversity Day 2023
The D-E Middle School has been taking great strides to inspire diversity, equity, inclusion, and belonging (DEIB) within the classrooms and community throughout this year and beyond. 
"Lord, what fools these mortals be!" says the fairy Puck in Shakespeare's A Midsummer Night's Dream. Despite Puck's remarks, the mortals that graced D-E's stage were spectacular! The plot thickened as the fairy Puck put a spell on two Athenian couples, causing chaos...
Despite carrying a low number of players this season, Boys' Varsity Lacrosse continued to impress with an 8-5 record (including 6-2 in league play). Sophomores Achille Pompidou '25 and Gabriel Feldman '25 led the team in goals (30) and assists (29) respectively....
The Bulldogs ended the season with a championship title thanks to their 9-1 league record. Junior Rhys Bowie '23 led the team in pitching with 62 strikeouts and in batting with 32 and 33 runs. Fellow junior Everett Garber '24 also contributed on the batting end,...
Fall 2022 Sports Teams Overview Bulldogs fans had plenty to cheer about this Fall 2022 sports season. Starting their scrimmages, games and meets in the sweltering heat of early September and finishing in the chillier temperatures of late November, our student athletes...
 "Cheers" to the following Spring 2022 individual student athletes recognized for All-Conference, All-League, and/or All-County honors. Go Bulldogs! Baseball Rhys Bowie '24 - NJIC All-League 1st Team (Outfielder) and 3rd Team All-County Daniel Russell '24 - NJIC...
...and joined an elite group of D-E athletes when he scored his 1000th point during the Bulldogs' 88-75 win over Glen Rock "away" in January!  David was later honored by the School and presented with an official "100th Point Club" ball in a Bulldogs' home game at...
Winter Track Charlotte Stroff  '24 3rd Team All-County for the 1000M Event! Girls Basketball Karina Pink '23  1st Team All- League  and Honorable Mention All-County Montana Nicks '23  1st Team All- League and Honorable Mention All-County Bella Levin '22  2nd Team...
MS Boys Basketball Blue: 4-4 MS Boys Basketball White: 11-2 MS Girls Basketball: 14-1 Boys Freshman Basketball: 9-1 Boys JV Basketball: 12-1 Boys Varsity Basketball: 21-5 Girls Varsity Basketball: 15-9
Boys & Girls' Varsity Basketball players David Mager '22, Vaughn Foster '22, Karina Pink '22, and Montana Nicks '23 were recognized as 'Players to Watch' in the NJIC for 2021-22! David Mager '22 scored his 1000th point (see Sidebar)!  The Middle School Girls'...
Philanthropy helps make D-E a great school.
The Annual Fund is the foundation of our school's culture of giving and donors like you make the critical difference.
Bulldog Bash 2023
THANK YOU! Bulldog Bash 2023 Surpasses Goal!
Reunion 2023
Save the Date:
Friday, October 13 through
Sunday, October 15 – 2023
Annual Fund
While we all can appreciate that a D-E education is a worthy investment, tuition alone covers only 88% of the true operating costs of our community.