String Society, a D-E 360° Summer Connections program for "exceptional string musicians," will partner with the critically acclaimed Project Trio in 2018. Project Trio will work with students in small ensembles and will be the featured guest performer in the Grand Finale Concert scheduled for Friday, June 29.
Featuring beatboxing utist Greg Patillo, double-bassist Peter Seymour, and cellist Eric Stephenson, the "genre-defying" Project Trio has been noted by the press as "packed with musicianship, joy and surprise." 
"exciting a new generation of listeners about the joys of classical and jazz music."
String Society co-director and co-founder Annaliesa Place comments, "We are thrilled to be able to have Project Trio in our midst, working with our students! String Society features an immersive, intensive opportunity to explore gems of the string orchestra repertoire while being introduced to music by living composers. Past participants have commented on what a special opportunity our program offers, and this summer will be no exception. I invite and encourage all exceptional string students in grades 5 to 12 to 'jumpstart' their summer and join us for String Society 2018!"
In addition to orchestra and chamber experiences, String Society participants enjoy sectionals, an improvisational workshop, mindfulness activities such as yoga, and soccer and basketball. Students also take two private lessons with the faculty.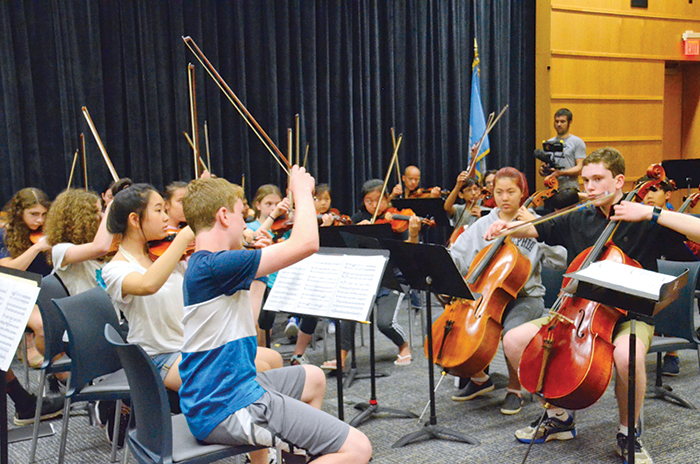 Auditions for String Society 2018 will be April 2 and April 3, from 3:30 to 7:00 p.m., in Hajjar Auditorium in the Klein Campus Center. To apply for an audition, learn more about Project Trio, and enjoy video highlights from String Society 2017, visit de360.d-e.org/stringsociety. Questions may be directed by email to: placea1@d-e.org.