The School honored the legacy of the Reverend Dr. Martin Luther King, Jr., this year through a traditional assembly program for students and service day open to all D-E families.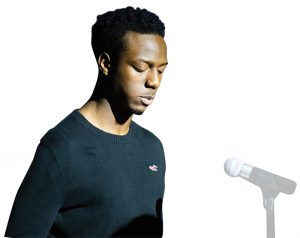 A powerful song sung by Britney Jara '19 kicked off the January 11 Upper School MLK Assembly, which provided ample opportunities for students to celebrate and reflect upon Dr. King's work. Introducing Dr. King's vision of "the Beloved Community" as a society based on justice, equal opportunity, and love of one's fellow human beings, Dr. Mirangela Buggs, Director of Equity and Diversity Engagement, provided the historical context for Dr. King's vision for the civil rights movement and how this vision is manifested today. Zhana Hoffman '19 then called upon students to reflect on the questions: "How can we create 'beloved community' in today's 21st century America? What knowledge and skills do we need? What can change in the hearts, minds, and consciousness of people in order to build MLK's dream?"
Through interview clips of prominent activists and thought-provoking remarks from James Patterson '18, Jalen Watson '18, Myriam Gruber '19, and Britney Burns '18, Upper Schoolers explored history of racial and cultural conflicts and the responding movements for reconciliation, how the populous majorities were involved in anti-racist activism, many different injustices in society, and the recent #MeToo movement.
What are you doing for others?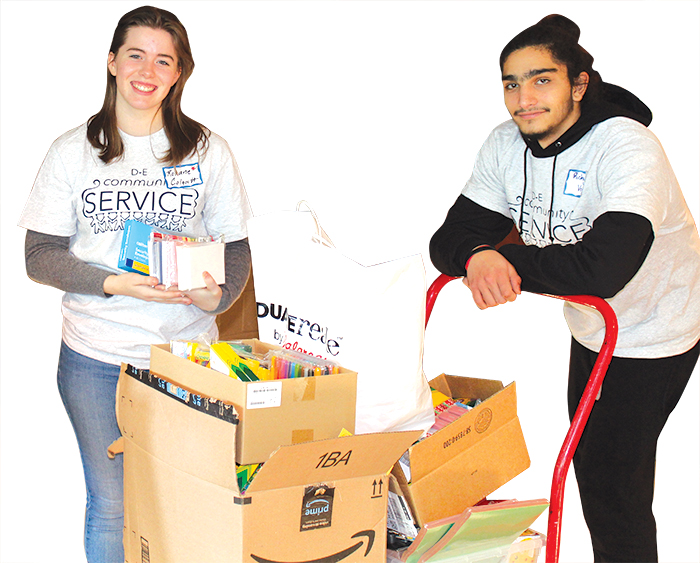 Celebration segued into action when about 100 people came to campus on January 15 for the MLK D-E Day of Service. Participants were rallied by a keynote presentation from Ryan Martens of MEVO (the Mahwah Environmental Volunteers Organization), a nonprofit working to support local sustainability projects. Martens shared a brief history of Dr. King's work and how today the impoverished of the world can most benefit from social justice efforts. He also invoked one of Dr. King's most famous calls to action: "Life's most persistent and urgent question is, 'What are you doing for others?'"
Volunteers then divided up to focus on different service efforts. Some volunteers created gift bags for children being treated in local hospitals. Decorated with sweet messages and funny jokes, the gift bags were filled with coloring books, modeling clay, markers, crayons, and other art supplies. Another group created bookmarks and wrote messages to recipients of Meals on Wheels. A third group were participants in a Teach-In. In an off-campus activity, volunteers went to the Actors Fund Home for senior citizens in Englewood, where they watched Dr. King's "I Have a Dream" speech with residents, worked on creating collages, and wrote collaborative stories about their vision for a "beloved community."
All in all, participants enjoyed making MLK Day a "day on" instead of a day off.