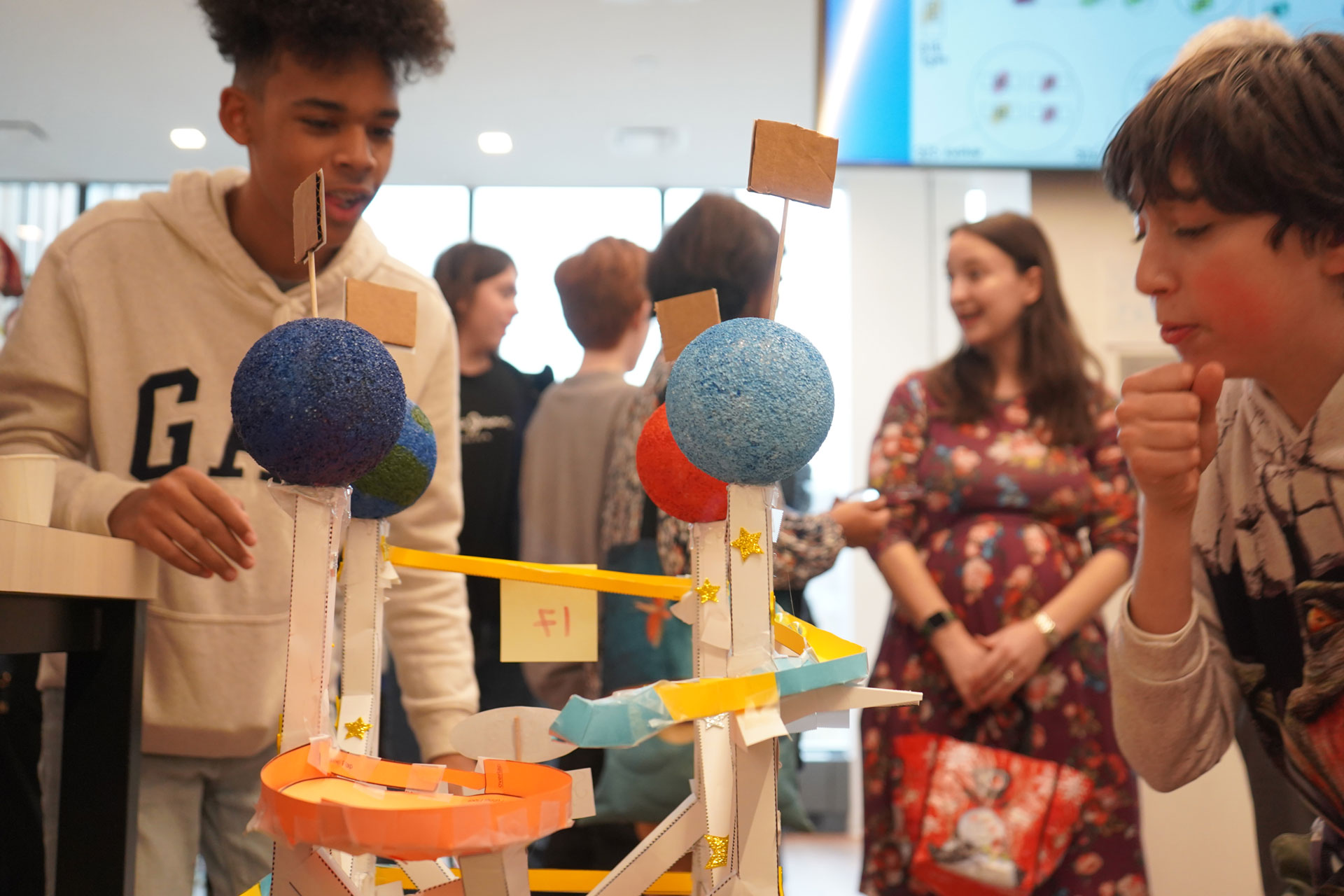 Science is a multidisciplinary field, requiring great care and creativity to teach. Pictured here is the annual 8th Grade "Rollercoaster Expo", through which Middle School students learn physics principles like potential and kinetic energy. 8th graders worked in groups to create their own unique marble paper roller coasters, then invited parents, faculty, and fellow students to witness their creativity "in-motion!" See below for more details about this and how our Science Department faculty help make their pedagogical experiences come alive for our students.
Design-based Thinking in Action
The features here are the first in a new D-E Today editorial series on STEM, research and innovation initiatives, in both teaching and in learning.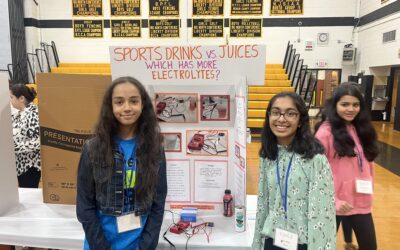 In early June, we had members of the MS Research & Innovation Club head to Bergen County Academies in Hackensack, NJ to present at the Bergen Science Challenge. Led by club advisor and Innovation Coordinator, Ms. Colleen Larionoff, students worked alone or in...