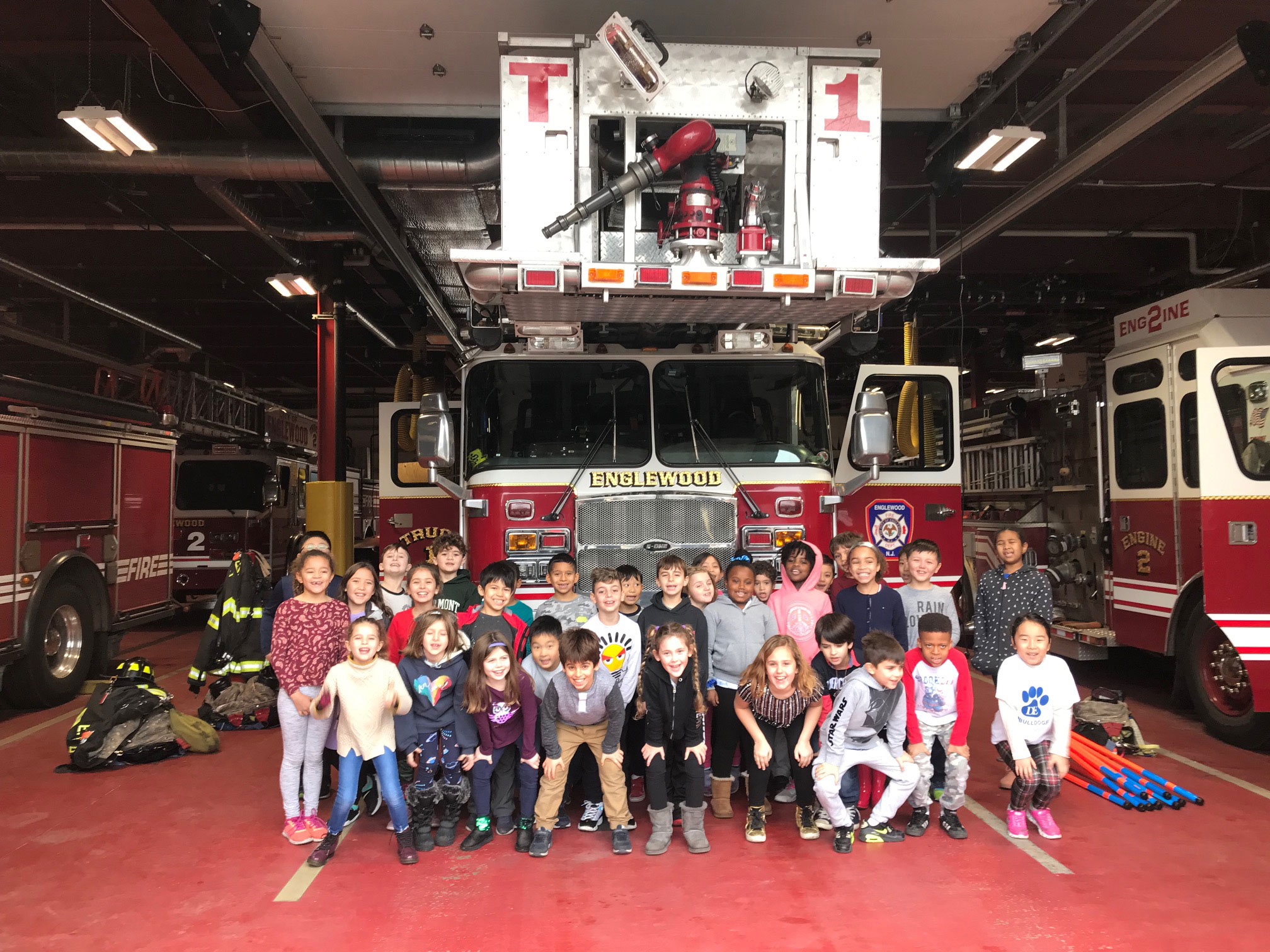 The second graders have been learning about their community in Social Studies. We talked about urban, suburban, and rural communities and most recently explored the suburban and urban parts of the Englewood community. We learned the history of Englewood and took a virtual tour through Google Earth before embarking on our field trip through the town. On our guided tour, the children noticed the residential areas of the town, as well as the commercial and recreational spaces.
Our first trip was to visit our community helpers and places that keep us safe and healthy. We started off at the Englewood Police Department, the Englewood Fire Department and Englewood Hospital. The children met various detectives and got to sit inside of a police car. They also toured the control room to see from where on the map calls were coming. When we arrived at the fire house, the firefighters were out on a call, so we took a detour to the Health Department and learned about how they keep Englewood healthy. When the firefighters came back, they allowed the children to spray a real hose and climb inside of a fire truck. At the hospital, the children had the opportunity to tour a lab, see bacteria under a microscope, and see how samples were sent through a special chute within the hospital. The children sat inside an ambulance and looked at all the emergency equipment.
Our second trip was to visit commercial spaces with a visit to Cassie's and ShopRite. The children delighted in tasting the pizza and learning about the restaurant's supply and demand. At ShopRite, we toured the different sections of the store. We learned about the different cultures in our town and how the store makes sure to provide the foods to support our diverse community.
Second graders ended the trips with a better sense of all that our Englewood community has to offer its residents and visitors. Moving forward, the children will learn about economics in Englewood and other communities.