Below are excerpts from messages sent earlier this spring and summer to the D-E community, by the D-E Board of Trustees
President Robert E. Miller on behalf of the D-E Head of School Search Committee.
About Our Next Head Of School
Jeremy is currently completing his eighth year as Head of School at The Meadows School, a Pre-K to 12 independent school serving 900 students in Las Vegas, Nevada, where he was initially hired to teach middle school English after his first teaching job at a small boarding school in the Midwest. During his tenure at The Meadows, Jeremy was quickly promoted to be the Dean of Studies, where he oversaw the 6th through 12th grade academic program and advanced the School's efforts to promote writing across the curriculum, all while still teaching AP English. From there he became Middle School Director and then Assistant Head of School before assuming the Head of School role in 2014. He has retained a teaching role throughout much of his tenure.
As Head of one of the preeminent independent schools in the western United States, Jeremy developed a 3-year strategic planning cycle with the Board of Trustees along with the School's first 5-year financial plan. He oversaw a planned Upper School enrollment increase of 20% over a four- year period, instituted an expansion of the Middle School, and led The Meadows' first DEI initiative, which included setting major goals and progress indicators and building a system to address them. An experienced fundraiser, Jeremy raised millions of dollars to support financial aid and other key initiatives and spearheaded the School's first Social and Emotional Learning approaches for PreK through 12.
Jeremy holds a Master of Fine Arts in creative writing from the University of Michigan, a Master's in English from the University of Oregon, and a Bachelor's degree in English from the University of Utah. He is a graduate of the prestigious Klingenstein Center's Head of School Program at Columbia Teachers College, the recipient of a Milken Educator Award, and sits on the board of governors of the Northwest Association of Independent Schools. He is a published poet and has been a presenter at CASE/NAIS, and the Colorado and Northwest Associations of Independent Schools conferences, among others.
We look forward to welcoming Jeremy and his family, including his wife, Liz, and his children Jack (age 11) and Billy (age 2) to our community. Jeremy is excited to become part of Dwight-Englewood's future and honored to be selected as its next Head of School.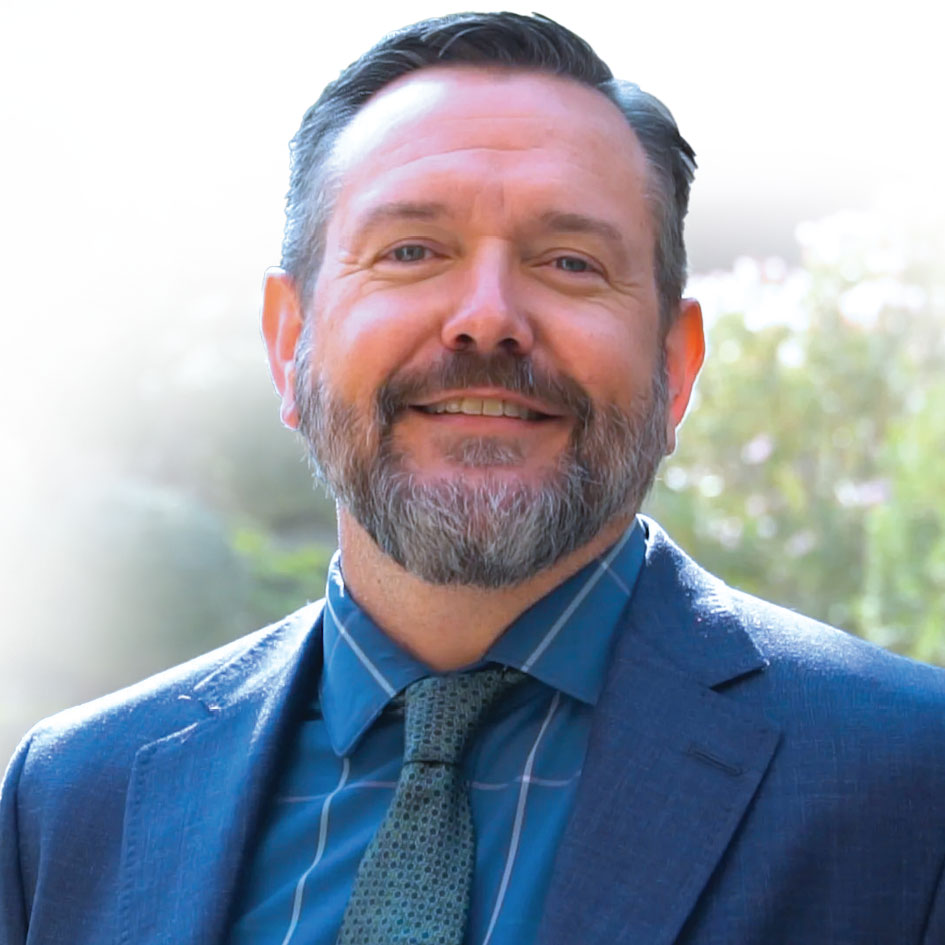 To the members of the D-E Community,
On behalf of the Board of Trustees, it is with great pleasure that we announce Jeremy Gregersen as Dwight-Englewood's sixth Head of School. From the outset of the search process, we sought a dynamic leader who would build on and further strengthen Dwight-Englewood's tradition of excellence. Jeremy is an experienced and highly regarded educator who brings decades of skilled leadership, a compelling strategic vision, and strong interpersonal and relational skills to his work with students and adults. We could not be more excited as we contemplate the impact he will have on our beloved community.
Jeremy Gregersen will begin as Dwight-Englewood's new Head of School on January 1, 2023.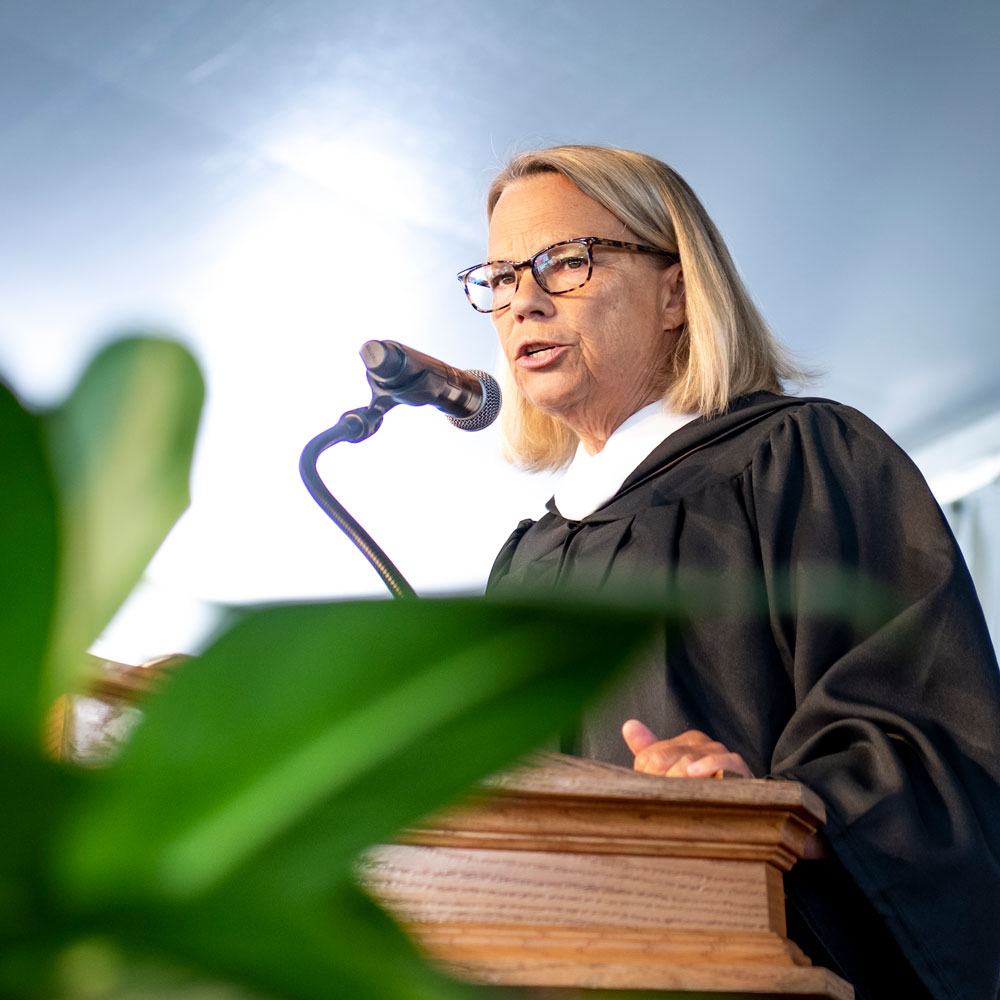 Pat Boig has accepted the role of Interim Head of School
Additionally, we are happy to report that Pat Boig has accepted the role of Interim Head of School through December 31, 2022. Since stepping in as Acting Head of School and now Interim Head of School, Pat has led D-E with a steady hand, resolve and, of course, a sense of humor and we are appreciative of her tireless work ethic, leadership and commitment to our school.
Jeremy has been working closely with Pat, the Board of Trustees, members of the senior administration and the facilities team to ensure a smooth transition to his role as Head of School. As part of the transition, Jeremy's wife, Liz, and their sons Jack and Billy, will be moving into Collins House before the 2022-2023 school year begins, and Jack will begin 6th grade at D-E in September. While Jeremy will continue to have responsibilities related to his current job at The Meadows School through the end of 2022, we look forward to welcoming Liz and their children to our community this fall. In addition, we anticipate that Jeremy will be able to attend D-E community events throughout the fall semester as both a new parent and our incoming Head of School.
We are fortunate to have strong leaders like Jeremy and Pat both stepping up for our school next year. Their leadership and the thoughtful transition they are working through together will provide a great level of stability for D-E as we begin the next chapter of our journey as a top Independent School in the Tri-State area.
Respectfully,
Robert E. Miller, President, Board of Trustees
Caralyn Fuld, Head of School Search Committee Co-Chair
Joshua Peirez, Head of School Search Committee Co-Chair
The Head of School Search Committee
Daniel Carragher
Faculty Member (Parent '26)
Caralyn Fuld
Trustee, Search Committee Co-Chair (Parent '17, '21, '26)
Peter Keum
Trustee, Board Treasurer (Parent '26, '29)
Robert Miller
Trustee, Board President (Parent '19, '21, '23)
Saba Nwankpah
Trustee (Parent '30, '34)
Joshua Peirez
Trustee, Board Vice President, Search Committee Co-Chair (Parent '21, '25, '26)
Jennifer Rich
Trustee, Chair of Development Committee (Parent '20, '22)
Karen Silvera
Former Trustee and Board President (Parent '10, '12, '15, '19)
Ami Vaidya
Trustee, Board Secretary, Alumna (Class of '91);
(Parent '24, '26)