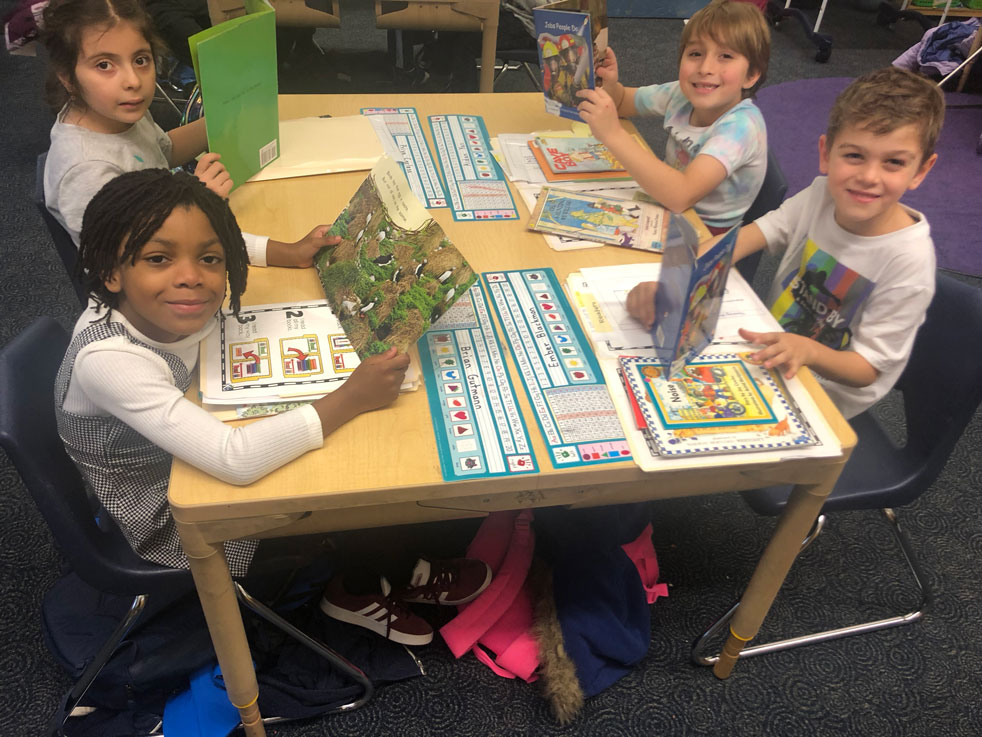 One of the most wonderful things about working with first graders is the pride they take in their own knowledge. Ask any first grader and they will tell you that they are an expert at something.
Our information unit in the first grade prepares children to read and write information texts of all types. In Writing, we began the unit by having our first graders choose topics on which they are experts. The topics ranged from butterflies and cheetahs to outer space and various countries.
Our students planned a Table of Contents and sketched their ideas across pages before diving into their writing. They wrote all they knew about the topic, as well as looked up information in nonfiction books we found in the Lower School Library. As our students learn more about their topics, they grow their confidence as experts and writers. They have been working on editing and revising their work, and we will end the unit with a Publishing Party. We are so proud of our 35 bright and enthusiastic expert writers!
In addition to our Writing unit, we have also been working on informational texts in Reading. Having our students read informational texts of their choice taught them more about countless topics, motivated them to read, and reinforced their informational writing skills.