COMMUNITY INITIATIVES THROUGH STEM & ROBOTICS
It is incredible to see when STEM, Robotics, and technology come together to serve our larger community. Thanks to the brilliant minds of our students and guidance from our incredible staff, students were able to ideate, design, and engineer solutions for our D-E community and beyond! Real-world problems provide a wonderful opportunity for students to think big and creatively for new innovative solutions. We strive to see our students grow confidence as inventors and leaders, and we are so proud of what they've achieved. Go, Bulldogs!
OCTOBER 2020, MS CLASSROOM TECH DIAGNOSIS
The Middle School Student Technology Team continued to meet with Mr. Campbell this year every other week during the CARL block. As in past years, a standard agenda item was discussing common classroom technology challenges and solutions that they experienced or observed in class. Most recently this fall, the group did some testing of things to help identify problems and best practices with using Google tools in iPad Safari (instead of using the iPad apps) and helped identify patterns in problems using Apple Classroom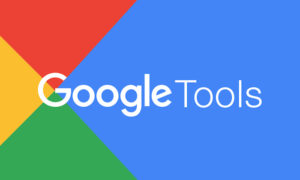 November 2020, Spikers Robotics Team Workshop:
In November 2020, 6th graders on the Spikers Robotics team led a LEGO building challenge for the 3rd Graders down in the Lower School.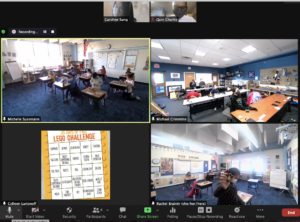 DECEMBER 2020, SUPERNOVA ROBOTICS TEAM BUILDS CUSTOM ACCESSORY FOR LOCAL CANCER PATIENT.
The best of our students come out when they support and make dreams come true. Thanks to the Middle School Robotics Team, Supernova, Cole McKeon, a local 4-year boy with neuroblastoma, received a custom-made stationery bike modification. Now, Cole can ride use his bike in the hospital during treatment. Go, Bulldogs!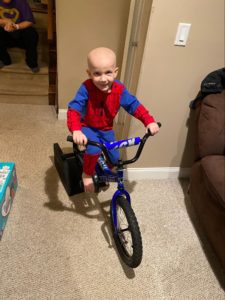 DECEMBER 2020, PHYSICAL EXERCISE INNOVATION PROJECT:
In December 2020, MS Robotics Team Spikers designed and 3D printed inexpensive and easily sanitized VR goggles for smartphones. Due to COVID-19, this year's Innovation Project Challenge was to prompt students to create solutions to increase physical activity while at home. In turn, they created a VR game, "Skiing Dreams," to keep people active indoors. We're amazed by the creativity of our students to adapt these challenging times! Go, Bulldogs!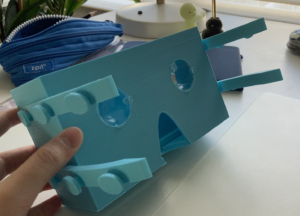 JANUARY 2021, MS CREATIVE COMPUTING WEEK 
Students in various STEM clubs such as Girls Who Code & 3D Printing Club hosted Creative Computing Week for the middle school.  Students learned 3D printing, coding, web design, and VR production from their peers.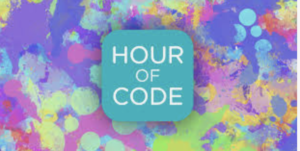 April 2020, Makers Making Change!
Students in the MS and US volunteered their time with "Makers Making Change" Challenge to produce 30 assistive switches, used to make electronic devices more accessible to people with disabilities. The switches were donated to local organizations to distribute to those who need them. Go, Bulldogs!