With dedication and care, the English department faculty strive to expand students' worlds through literature. Literature is a point of genesis and inspiration. Faculty members Stephen Bailey and Meredith Garcia speak on their excitement for this year's electives.
Discoveries & Adventures Our youngest campers were immersed in exploring their "Hero's Journey" through activities ranging from creating hero books for Story Week to designing their very own kindness capes. Surprise visits from the fire department, mentalist...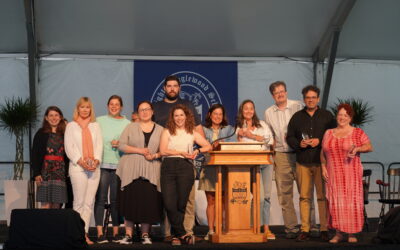 We honor those individuals who have dedicated 10, 20, 25, 35, and 45 years of service to D-E and its students. It is tradition for colleagues to offer a few words of appreciation to the honorees and to those who are retiring. The atmosphere was heartwarming as tears...