Sunaya Mueller '22 has been a journalist for more than six years. Beginning as a member of the Scholastic News Kids Press Corps. in middle school, Sunaya found her beat as a writer. She found, a passion for telling untold stories from teens and upcoming changemakers. Journalism became a means to build her confidence and unique voice. Her most recent article in Teen Vogue, "What Long COVID Looks Like in Teens and Young Adults" spotlighted the long term effects of COVID from national experts and affected teens. Before her debut in Teen Vogue, Sunaya wrote for Ms. Magazine, The Terrier, The 74, & Mid Hudson News. She credits her journey to her editors and is inspired by the peers she's been able to meet through journalism. Most recently, she was awarded as the Grand Prize Winner of The Boston's Globe Young Reporter's Competition In Partnership with Apple TV+ in June 2021.
"I think there is actually the strength to be way younger than anyone else in this field. I feel like in this era of fake news to be pursuit of truth is becoming less common. In journalism, that's what's supposed to happen. You are in the pursuit of truth. I'm really happy that I get to do this because there's not many other jobs where you get to propel other voices forward or other information to the forefront, especially as a teenager fighting for other teenagers. Having that focus in mind is the most important to me because we are the future, and we are the now."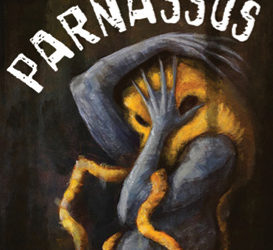 Parnassus is a home to many. Integrating disciplines like visual arts, foreign language, and English, senior Catalina Mahe '22 is ecstatic to be one of the lead editors for the magazine. As a prospective ninth grader, Catalina saw it as an opportunity to expand her...