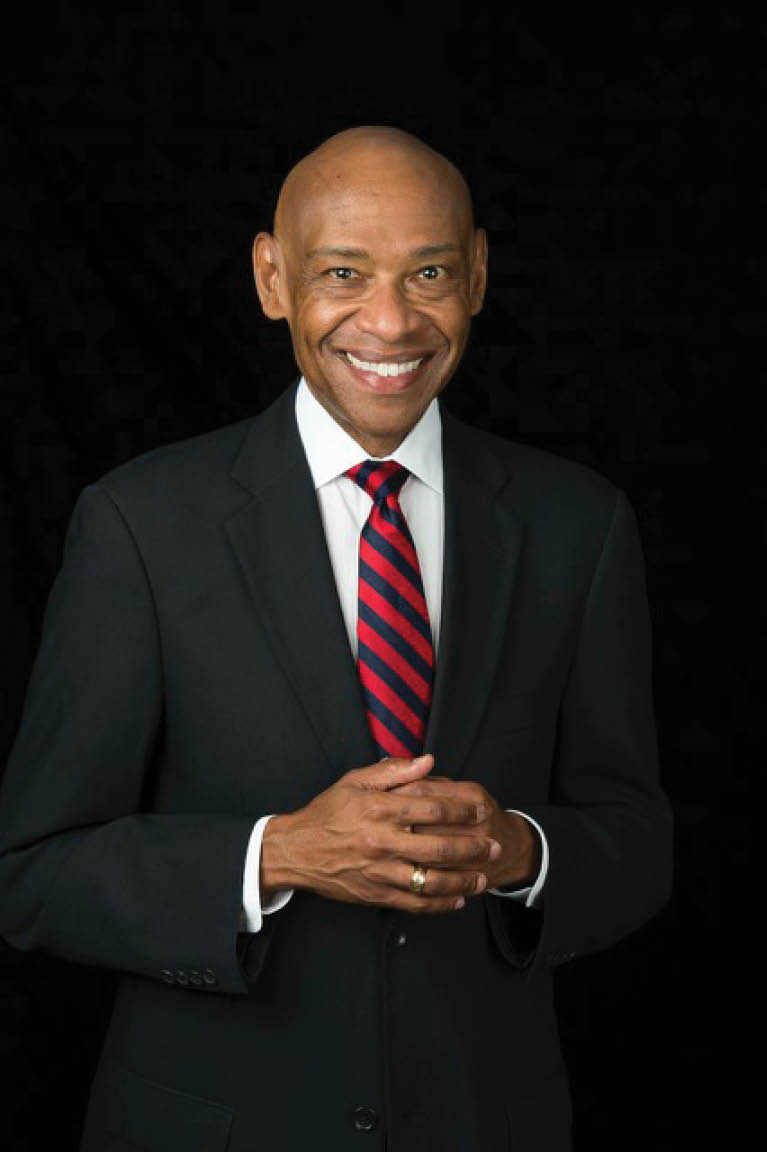 Dr. Gene Batiste,
Assistant Head of School for Engagement
Gene Batiste arrives at D-E after serving as the Executive Director at Independent Education at the Association of Independent Schools of Greater Washington (AISGW), Vice President for Professional Development and School Field Services & Equity and Justice and Justice Initiatives at the National Independent Schools (NAIS) and much more. We look forward to Gene's impact on
our community.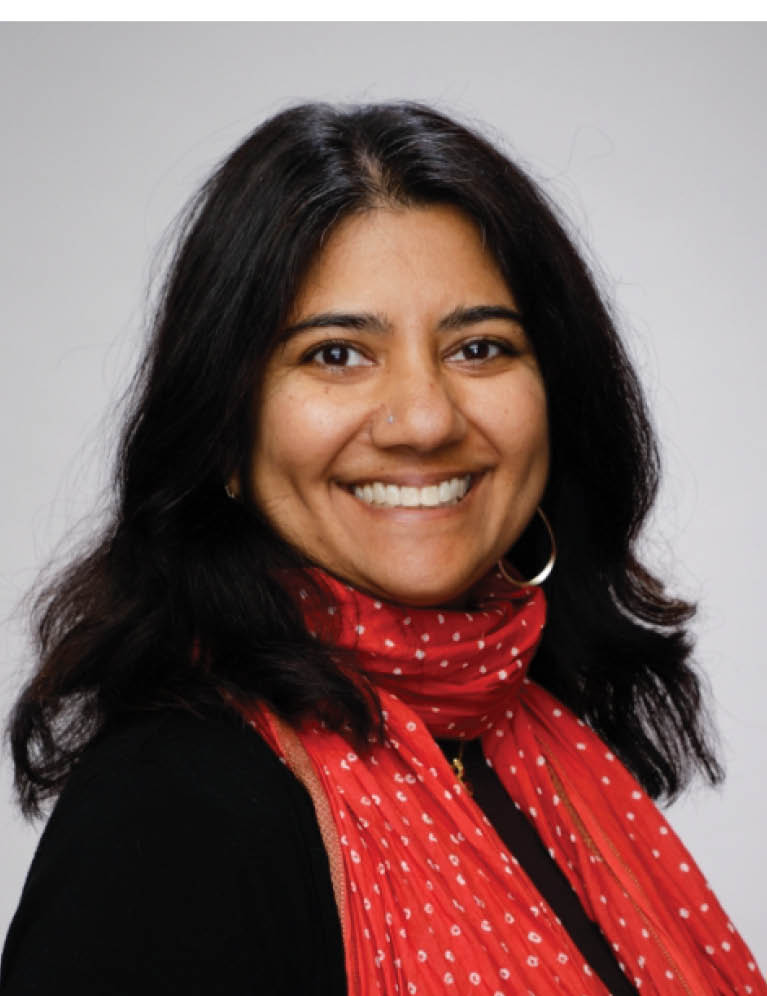 Preeti Fibiger
Lower School Principal
Preeti Fibiger serves as the new Lower School Principal in Drapkin Hall, and her 26 years in independent school education is paired with her deep commitment to social justice. Before arriving at D-E, she taught at the Center for Early Education, Germantown Friends School, and the Ethical Culture Fieldston School.
Catherine M. Augustine
STEM
Catherine has been the Girls' Field Hockey and Lacrosse coach since 2019 and has been the Assistant Director of D-E Summer Connections 360º since 2018! Catherine's career has spanned from being Program Evaluator at Montclair State University to the 4th Grade teacher at Saddle Brook Schools. 
Nicole Bellmay
Athletics Assistant
Nicole Bellmay received her Bachelor's in History with a minor in Human Resource Management. Having worn multiple hats in her career, Nicole has directed at the Cabaret Theatre at Rutgers University, has been an archivist at its university archives, and has been inducted into the National Society for Collegiate Scholars.
Sophia Brumby
LS Learning Specialist
A native to New Jersey and New York City, Sophia Brumby has taught and mentored elementary school students at Pine Street School and Girls Prep Lower East Side Elementary School. As our new Learning Specialist, specializing in literacy, Sophia implements several pedagogical and developmental education certifications like the Wilson Fundations and Teachers College Units of Study. 
Emmanuel Daughtry
LS Recess Coach
A graduate of William Paterson University, Emmanuel Daughtry serves as one of our LS Recess Coaches. He is also a talented radio-aficionado and church leader.
Susana Hidalgo
LS Recess Coach
Emigrating from the Dominican Republic and now a NJ native, Susana Hidalgo has previously worked with elementary school students in daycare at the YMCA.
Hyo Kim, 8th Grade Science
8th Grade Science
Having worked at the New York Botanical Garden, the Brooklyn Botanical Garden, the Brooklyn Friends School, and Trinity School in New York City, Hyo is an expert in creating engaging projects and curricula for elementary and middle school students with several certifications to match. She is also proud member of the Asian Independent Educators NYC.
Joel Lee
Writing and Media Associate
An alum and lifer of D-E '17, Joel returns as the Writing and Media Associate in the Communications department after assisting hybrid-learning during the 2020-2021 school year. During his time at NYU, he cultivated a passion for journalism and photography, writing for the Washington Square News, Patch.com NJ, and NewFest: NYC's LGBTQ+ Film Festival. 
Yi Li
LS Science
First receiving her BA at Nankai University in Chemistry, Yi Li has since conducted and published research on science education and multicultural modeling in pedagogy. She has worked extensively in the New York-Metropolitan area, previously holding the Lead Teacher position at the Ramaz Lower School and Harlem Link Charter School.
Joseph M. Lucci
MS/US Latin
Hailing from Worcester, Massachusetts, Joseph Lucci joins us after teaching Latin at Ridgewood High School in NJ. He is certified in NJ to teach Social Studies and Latin and has previously instructed at Northern Highlands Regional High School. His degrees in History, Latin, and doctorate in Classical Studies ground his pedagogy.
Bertin Mboko
MS French
Receiving his MAT in French at Clarkson University, Bertin previously taught at the Mont Pleasant middle school in Schenectady, New York. Bertin has served as a community organizer for the United Nations Commission, assessing the need for HIV/AIDS education in refugee populations, and he now joins us as a Middle School advisor and French teacher. 
Sabine Millariaux
MS/US French
With a breadth of pedagogical experience from the Bronx Community College to most recently the Ramaz School in Manhattan, Dr. Sabine Millauriaux has over 35 years in teaching French. Over the course of their career, Dr. Millauriaux has been a leader in providing middle and high school students with the tools they need to succeed in French, and we are thrilled to have them on-board.
Diana I. Sanchez
LS Spanish
Having trained in Computer Science, Education, and Education Technology, Diane Sanchez is adept at utilizing digital tools and technology to foster an engaging classroom environment. She has previously been a Computer Technology instructor and Spanish Teacher at the Holy Trinity School in Hackensack, NJ and Saint Joseph Academy in Bogota, NJ respectively. 
Shefali Nefdt
US Science
Since first teaching science at the American School of Lusaka, Zambia in 2001, Shefali Nefdt has tremendous experience working in international School. Having taught IB Level Chemistry and Biology IB in Germany and Kenya. Shefdt is incredibly adept at teaching in communities with diverse backgrounds.
Kelly M. Sutton
Director of College Counseling
Since 2010, Kelly Sutton has served on the Admissions teams of Baruch College, Marymount Manhattan College, Barnard College, and the Teachers College at Columbia University. She has also worked at the United Nations International School as the Associate Director of College Counseling. 
Julia Tazelaar
8th Grade Math/Science
A former SAGA fellow and Math teacher at Success Academy Charter Schools, Julia Tazelaar is our incoming 8th Grade Math/Science teacher. Julia is known for her comprehensive curriculum building and love for crossword puzzles.
Dominic Vendell
US History
Dominic Vendell joins after completing his PhD in History from Columbia University. In academia, he has been the Academic Director of the Great Books Summer Program, has assisted in the Department of History at Columbia University, and has tutored students at Brownstone Tutors in Brooklyn, NY about ancient and medieval history.
Ryan Vettoso
LS Assistant Teacher
Adept at wearing multiple hats, Ryan Vettoso returns to D-E as one of our LS Assistant Teachers as well as US Athletics Coach for soccer, JV basketball, and track and field. He previously taught English at the Saint Mary's High School.