We honor those individuals who have dedicated 10, 20, 25, 35, and 45 years of service to D-E and its students. It is tradition for colleagues to offer a few words of appreciation to the honorees and to those who are retiring. The atmosphere was heartwarming as tears were shed. To conclude the event, four awards are presented to those faculty members who reflect the values of D-E and the respective award. See below for the list of honorees, retirees, and award winners! Congratulations to all D-E faculty and staff!
2021-2022 | 10 Years of Service
Rachel Brusky

Danielle Devlin

Diego Garcia

Kristin Geller

Helen Jerome

Maria Kaufman

Kimberly Lalli

Sarah Macone

Jordan Massei

Robert Murphy

Michael Rodenbush

Linda Segar
2021 – 2022 | 20 Years of Service
Eileen Feikens

Tasha Toran
2021 – 2022 | 25 Years of Service

• Susan Abramson
• Teresa Cali
• Christine Hazarian
2021 – 2022 | 35 Years of Service
• John McCabe 
2021 – 2022 | 45 Years of Service
• Chris Schmid
2021 – 2022 Retirees
• Sam Allen
• Jaime Cardenas
• Karen Geschwer
• Cecily Gottling
• Mary Heveran
• Aubrey James
• Chris Schmid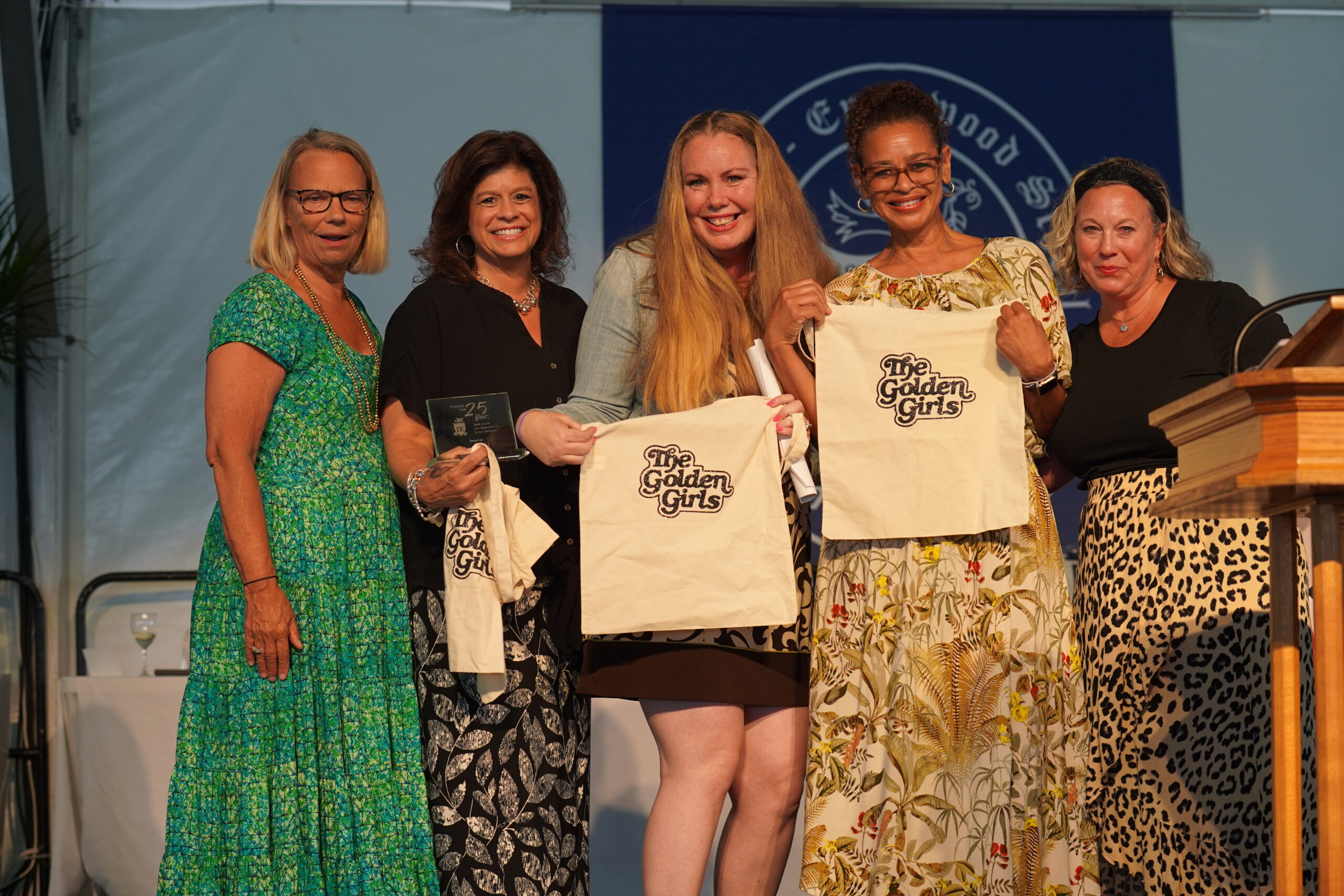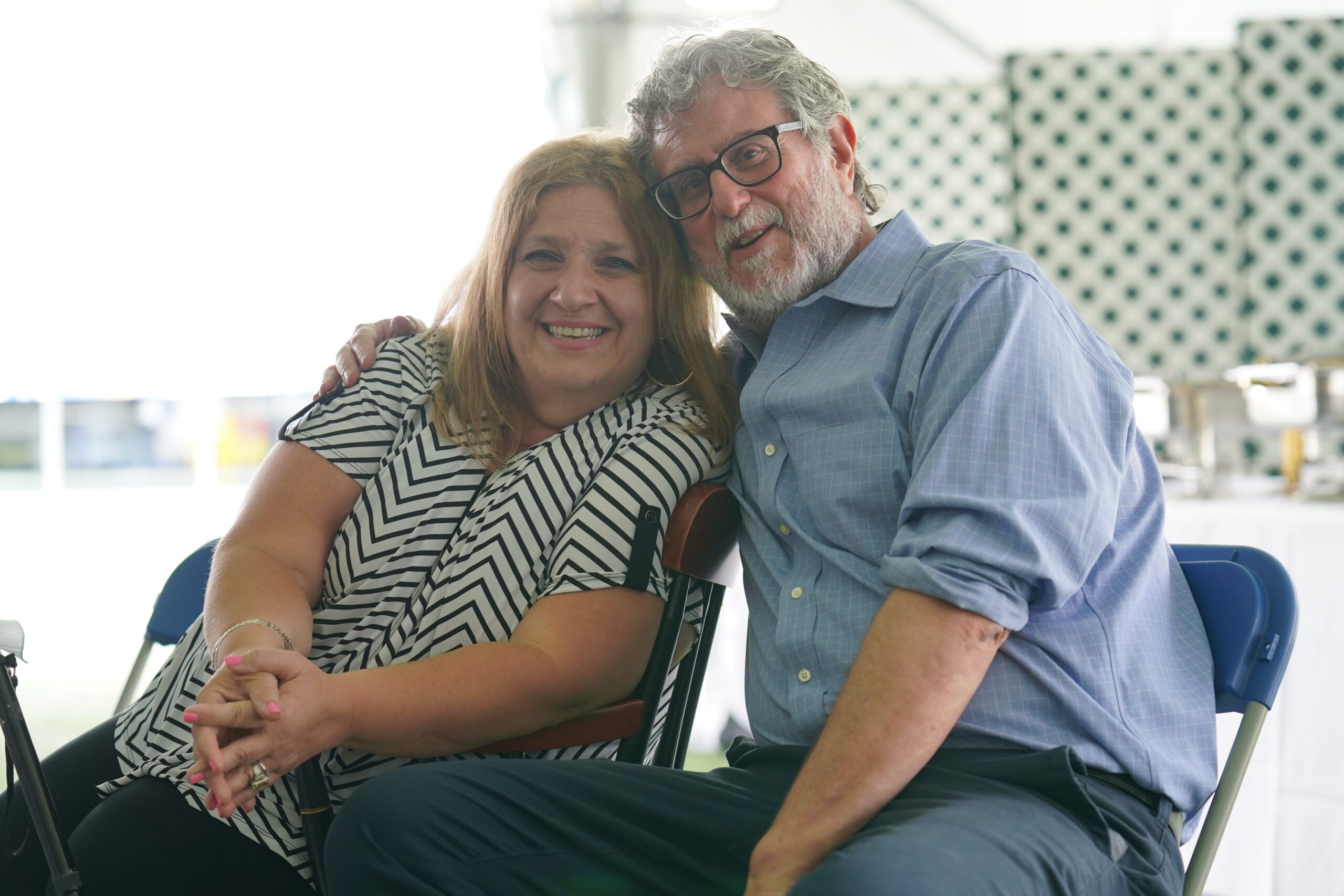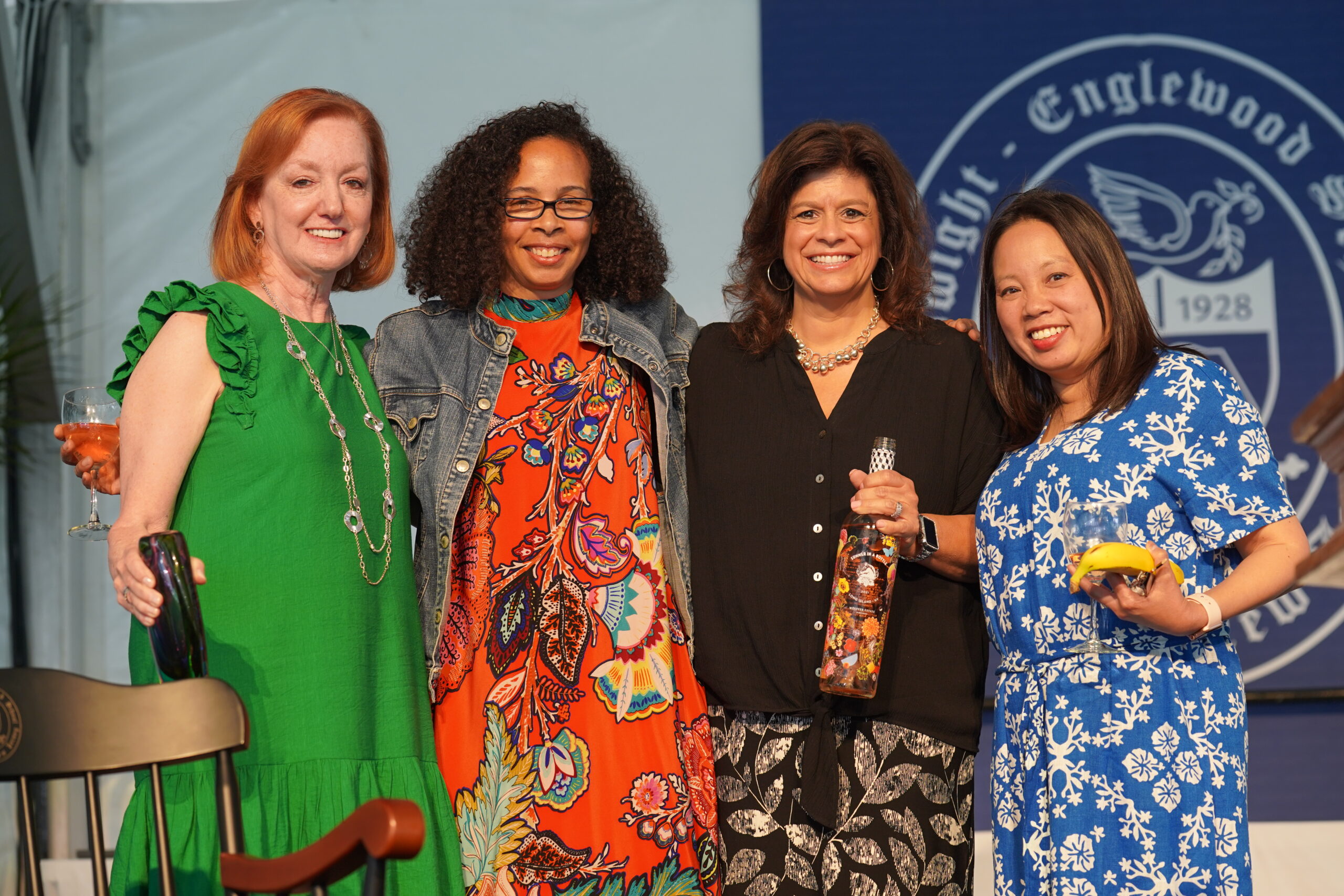 Rebecca Blackwell Award
• 2021-2022 Recipient: Jessica Roth
The Rebecca Blackwell Award is established in recognition of Rebecca Blackwell, beloved and respected assistant Head of School, Middle School Principal, Language Department Chair, language teacher and colleague, who served Dwight-Englewood School for forty-five years. During this time, Rebecca mentored many young members of the School's faculty, supporting their endeavors to seek excellence. This award recognizes a member of the Dwight-Englewood School faculty in the early stages of his or her teaching career whose pursuit of excellence in teaching, commitment to life-long learning, and great promise reflect the passion for education that exemplifies the career of Rebecca Blackwell.
Carskadon Award 2022
• 2021-2022 Recipient: Karina DeMarco
The Carskadon Award was established by Thomas, a graduate of the Englewood School for Boys and Kathleen, a graduate of the Dwight School, in memory of Thomas Carskadon, their father, who had served for many years as trustee of these schools. The award honors full time members of the faculty who have taught here for at least three years and who have enriched the lives of their students and colleagues through their devotion to the art and skill of teaching. This award is for excellence of classroom teaching not only as evidenced in the skills taught and materials mastered, but in the lifelong influences of the teacher on students.
Geralyn Kossmann Award
• 2021-2022 Recipient: Lisa Wittner
The Geralyn Kossmann Award, established in memory of Geralyn Kossmann, beloved nurse and assistant athletic director at D-E, is awarded to a member of the school faculty or staff in recognition of his or her special contributions to all aspects of the life of the school community over a period of years – a person whose contributions to the school most closely reflect Geralyn's good will and spirit of giving that goes far beyond what is required.
Williams Award for Creative Excellence
• 2021-2022 Recipient: Cecil Jones
The Williams Award for Creative Excellence is an award, established by Charles and Pam Williams, parents of Geoffrey, class of 1999, in memory of Charles' parents who greatly valued education during their lifetimes. The purpose of the award is to recognize a member of the faculty who demonstrates creative excellence in his or her discipline. This award will fund the pursuit of creativity and innovation at Dwight-Englewood "knowing that there is no power greater than the power of a good idea."